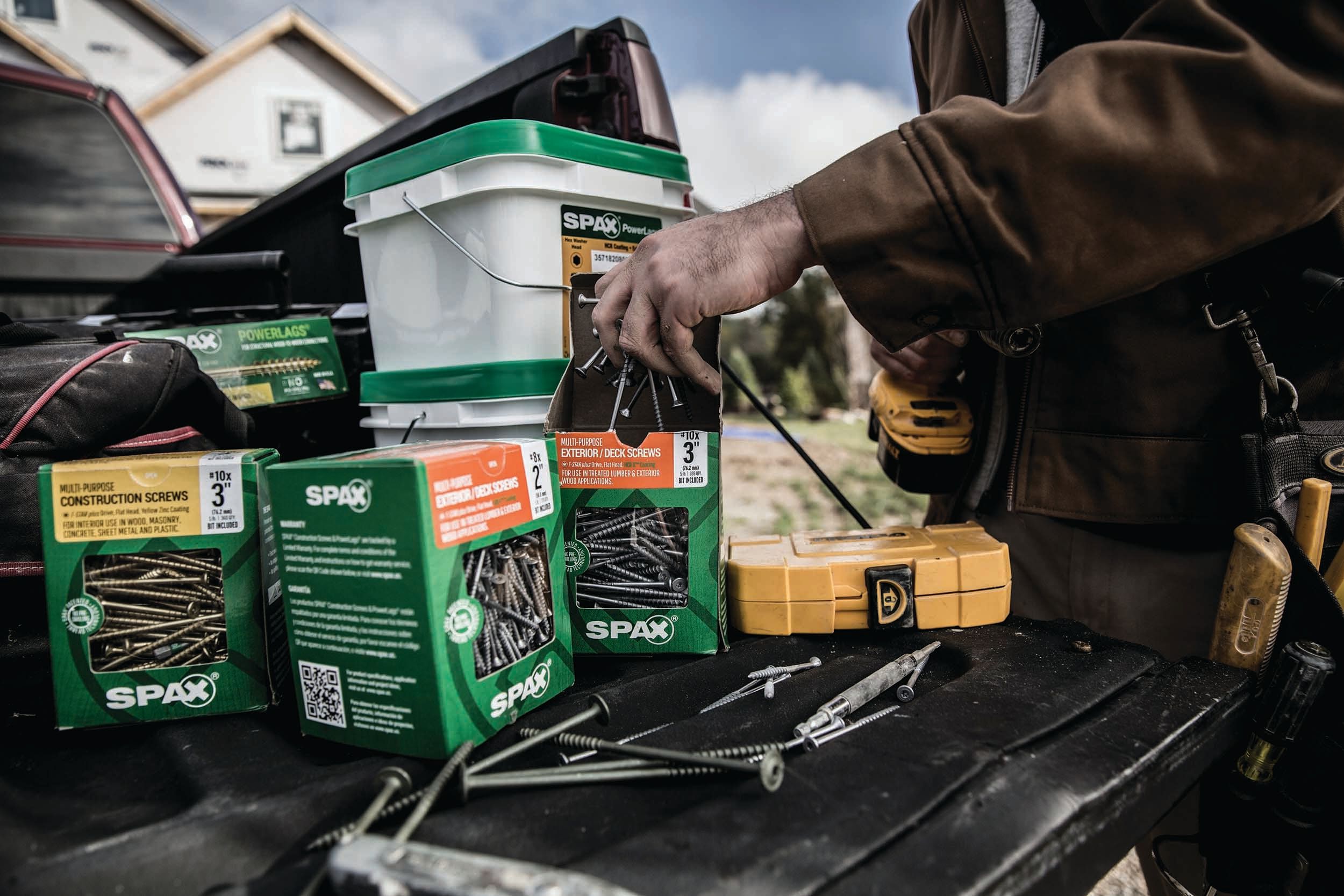 Confidence Drilled into Every Connection
GERMAN ENGINEERED. AMERICAN MADE.
Our purpose is simple—deliver the greatest return on every effort, so you get the best possible results for your business. SPAX® Engineered Fasteners drive like butter and hold like iron. Working with us is just as easy and effective. It's the unique advantage we bring to everything we do. We call it the SPAX Factor™.


The SPAX Factor™ is a simple formula for working smarter. To multiply results and reduce effort—just add SPAX.

Interested in Becoming a Dealer?
Send us a message.  We'll call you.  Working with us is just that easy.

SPAX® Engineered Fasteners are the most Advanced Product on the Market
Our fasteners strength and job site efficiency innovations will provide you with the power to keep your projects connected stronger for longer. Featuring SPAX® patented thread technology, they require no pre-drilling, and drive faster and easier than conventional lags and other structural lag screws.

Unique 4Cut™ Point
Prevents splitting and requires no pre-drilling in wood.

Patented Serrations
Allow for quicker, easier fastening. U.S. Patent No. 7,101,133

Patented MULTI-Head
Countersinks screw head in wood and breaks on metal​. U.S. Patent No. 7,334,976

T-STAR plus Drive
"The PRO's Choice" drive system provides superior bit engagement, eliminating camming out and facilities overhead driving.

Advanced Corrosion Resistance
"HCR-X™" coating is tested and recognized for use in ground contact pressure treated lumber for exterior, freshwater general construction applications.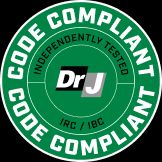 Comprehensive Product Testing
Specialized testing and industry-approved evaluations certify our products meet specific performance requirements.
Become A Spax Dealer
A Partnership Designed to Grow your Business
Our comprehensive offering allows us to be your single source for engineered fasteners.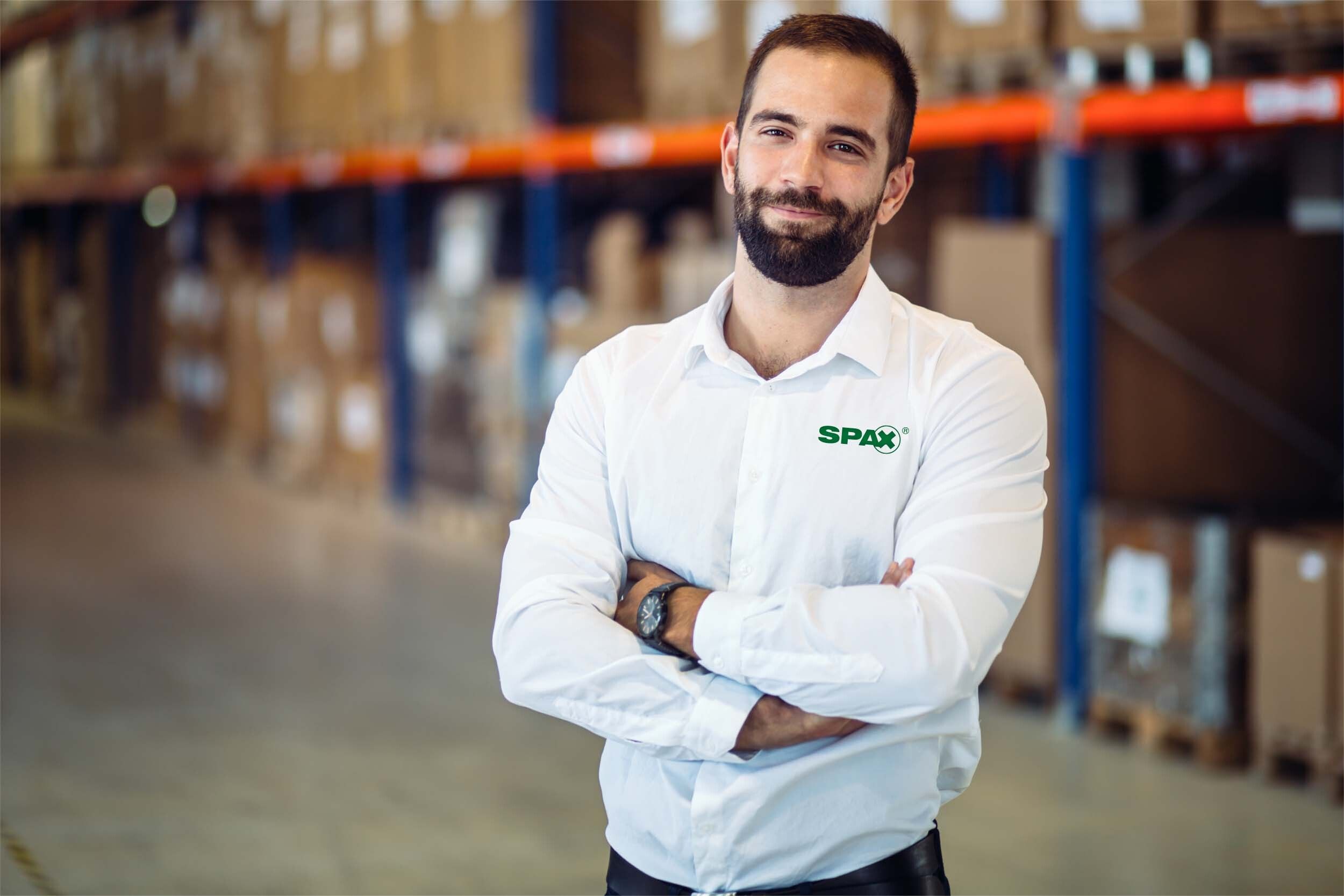 experienced reps
Our experienced reps will create a custom solution built around your fastener needs.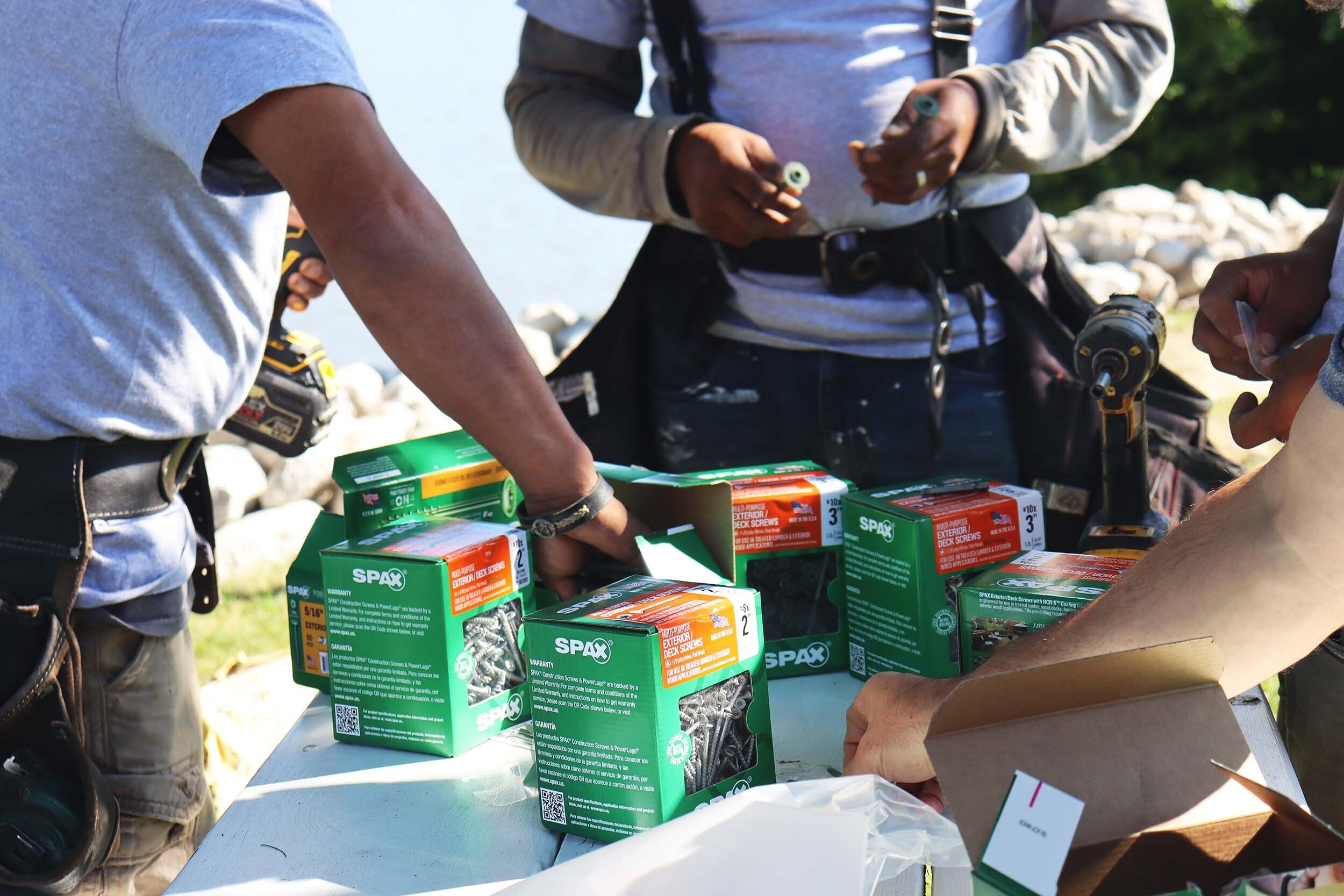 Local Stock
Secure faster deliveries and fewer inventory issues thanks to local stock, American manufacturing and agile production lines.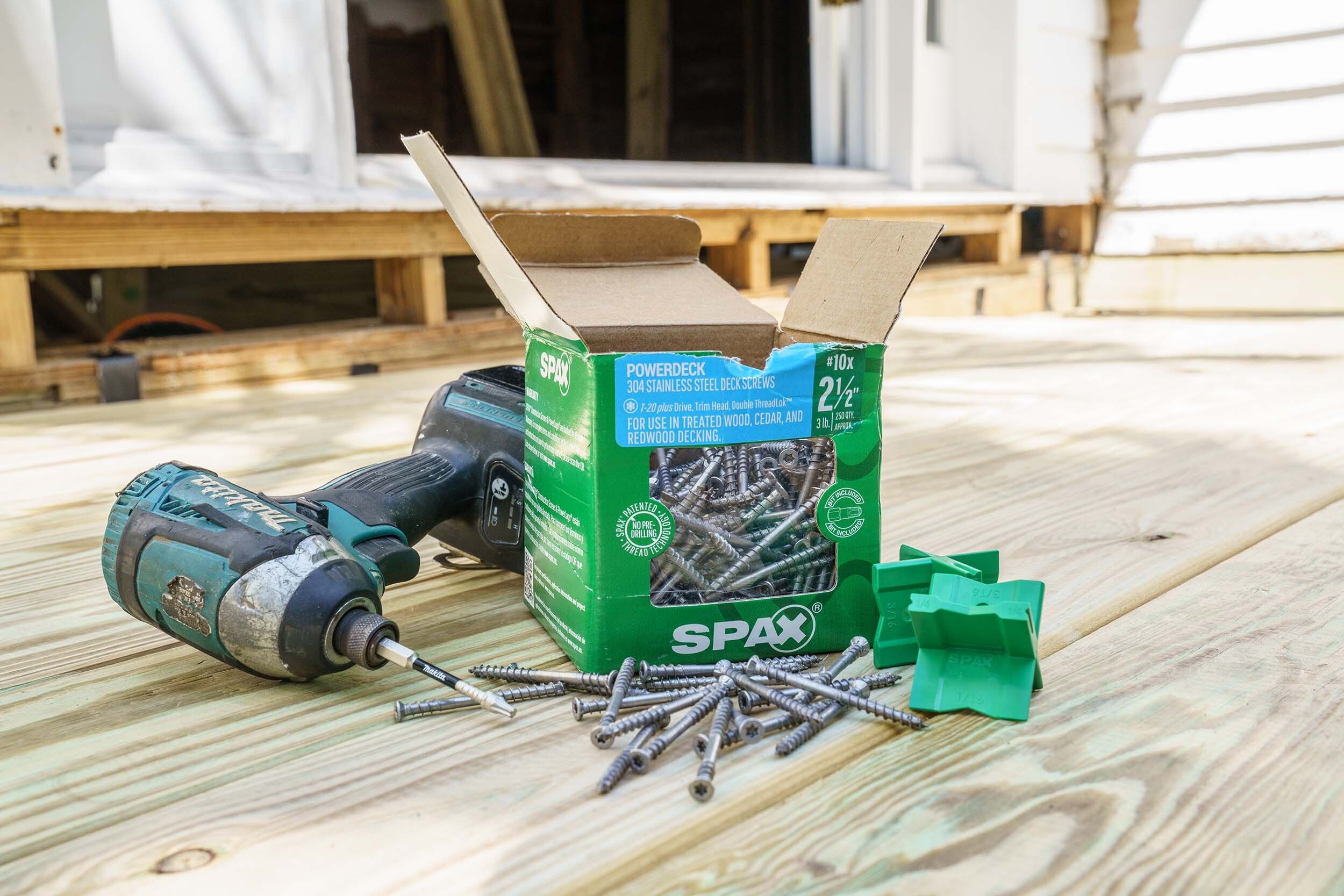 Profit Increase
Increase your profit margins when you use our suggested retail prices.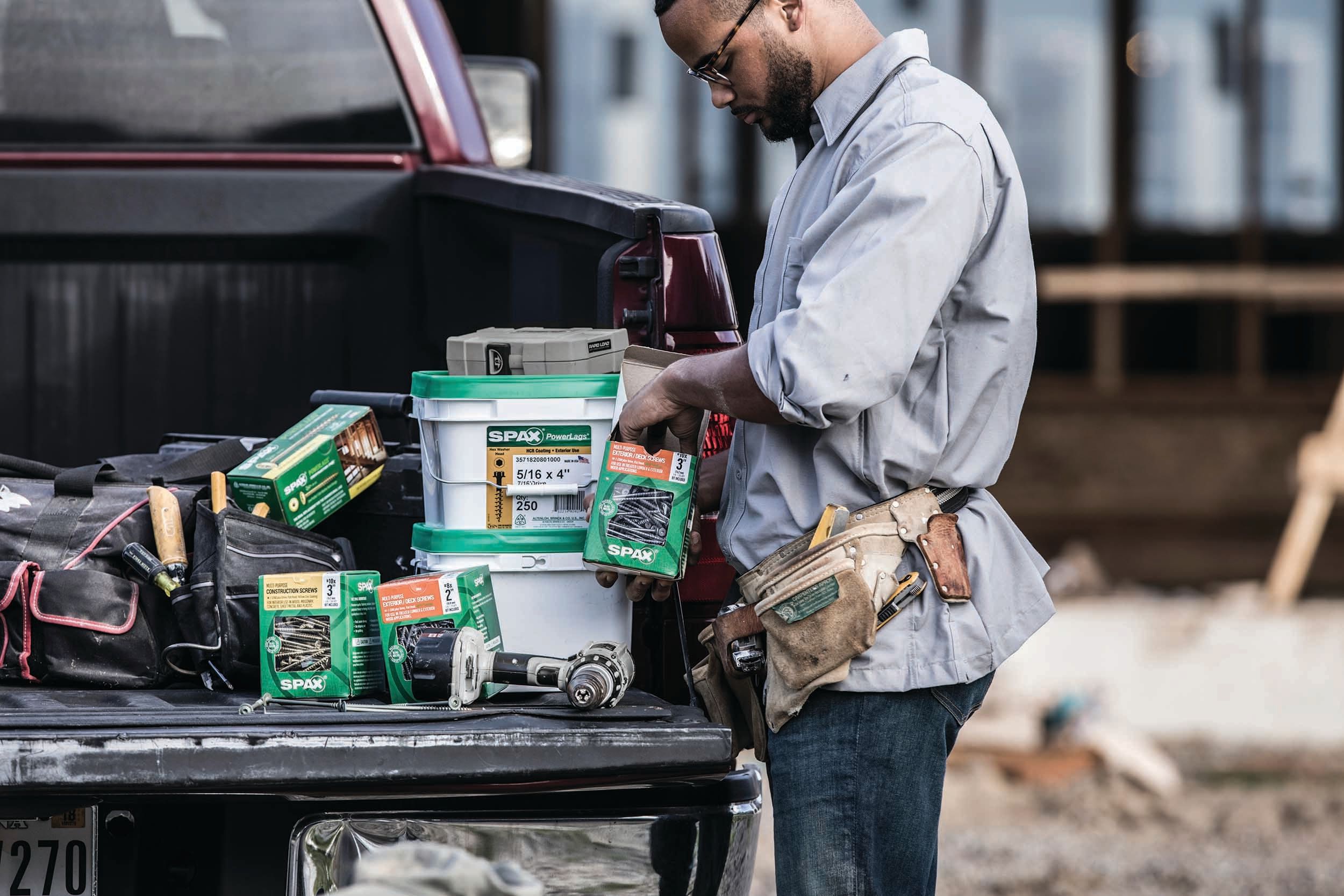 High Demand
Sell a product that contractors want.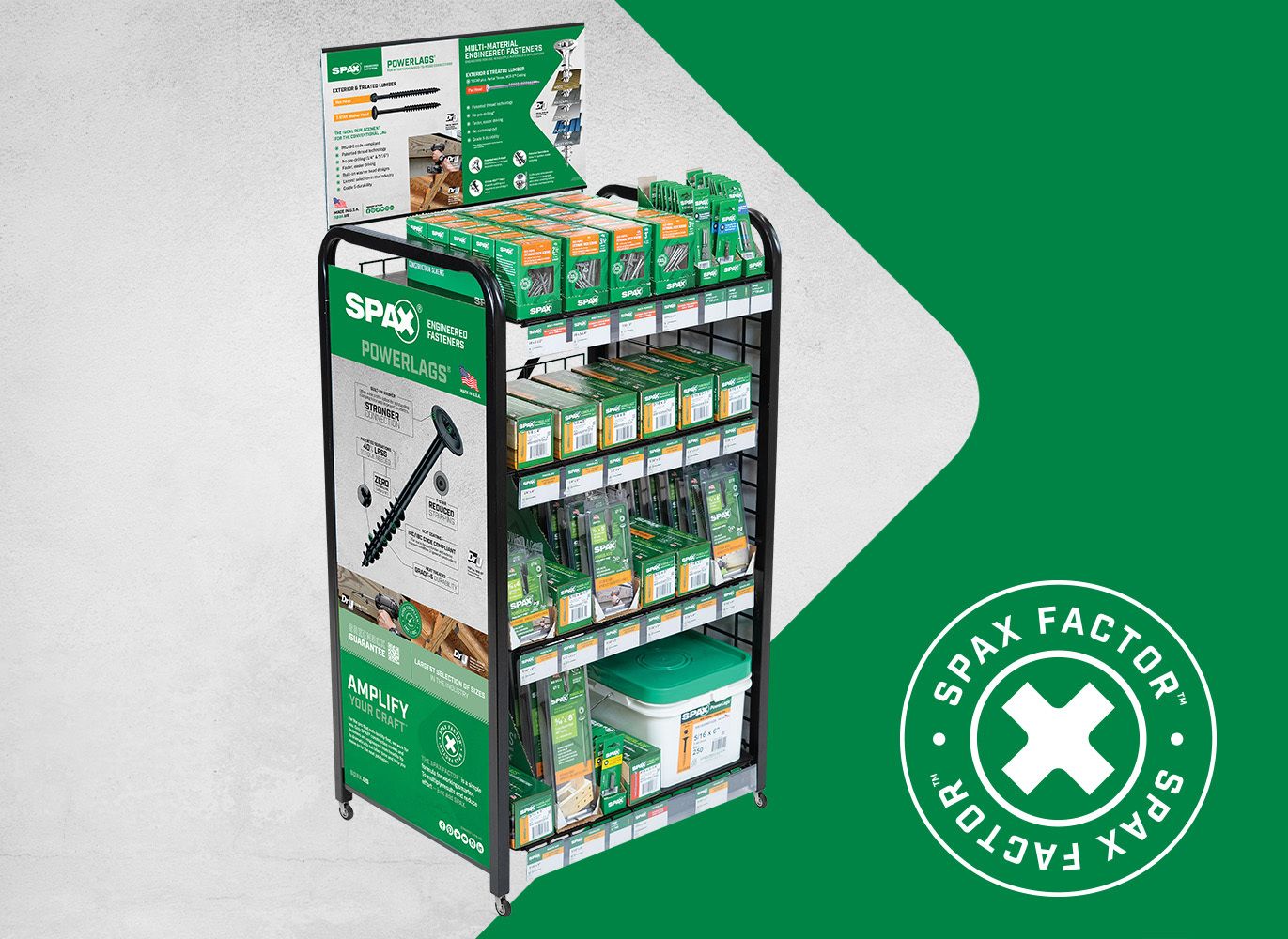 Case Study
Driving a Dealer's Profitability
We analyzed our dealer partner's fastener category and utilized our comprehensive product offering to help them minimize the number of brands they carry. The final result: the dealer consolidated the category, while still maintaining a complete offering. The consolidation allowed the dealer to take back six feet of shelf space.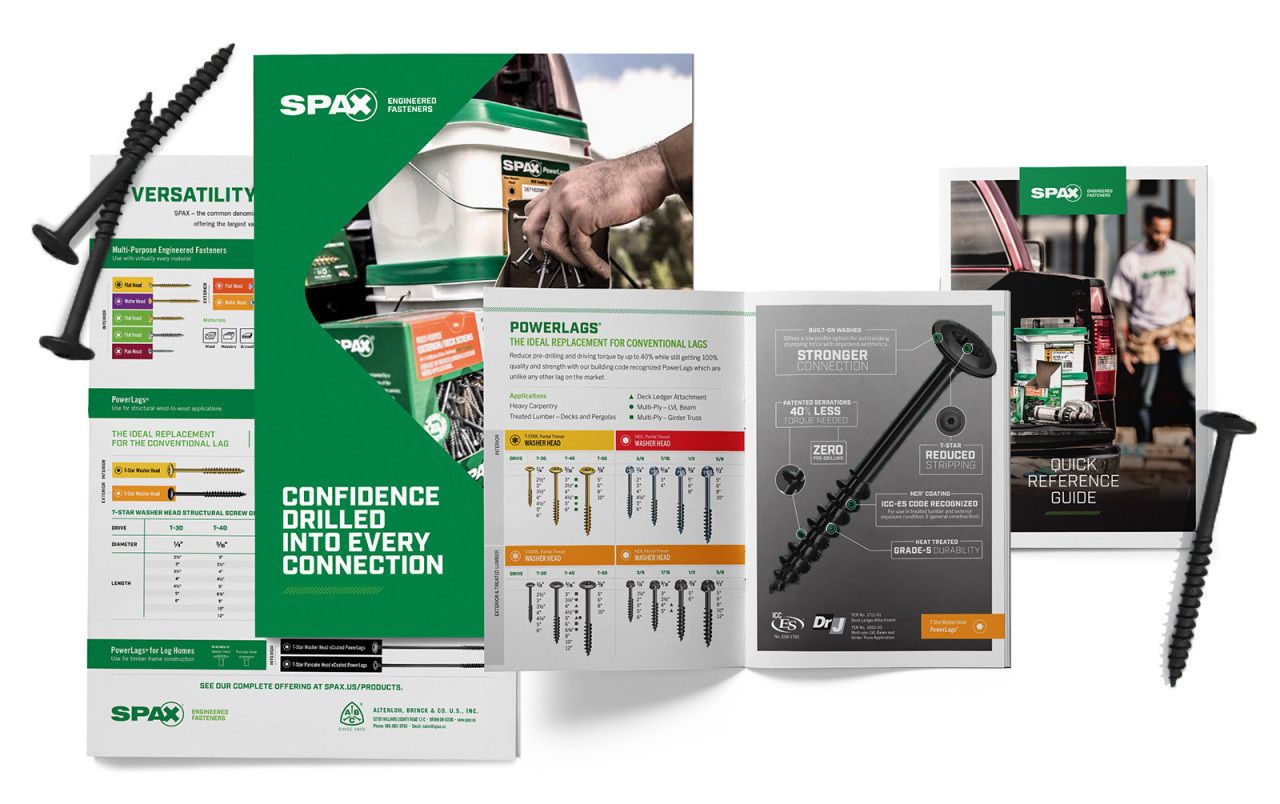 Discover the SPAX Difference Today
Order our dealer kit to receive more information and a sample of our products to discover the benefits you can deliver for your customers and your business when you carry our complete line of engineered fasteners.
Check out Our Product Catalog & Reference Guide
Our product catalog is your one-stop shop for code compliance, application information and technical specs for the entire SPAX product line. For at-a-glance reference on our product line and code certifications, check out our Quick Reference Guide.
Innovations for Every Project
Our broad selection of high-quality engineered fasteners will get the job done.
SPAX is Independently Tested and Approved
DrJ Engineering TER reports use specialized testing and industry-approved evaluations to certify that products meet specific performance requirements of the appropriate sections of the appropriate building code. We follow ICC AC257 acceptance criteria for all exterior coated screws.
Residential
IRC applies to detached one-and-two family dwellings and townhouses not more than three stories.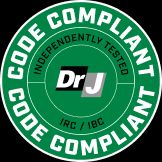 Building Code
IBC applies to all buildings or structures that do not conform to the IRC.
SPAX Factor™
SPAX® Delivers the Highest Structural Values in the Industry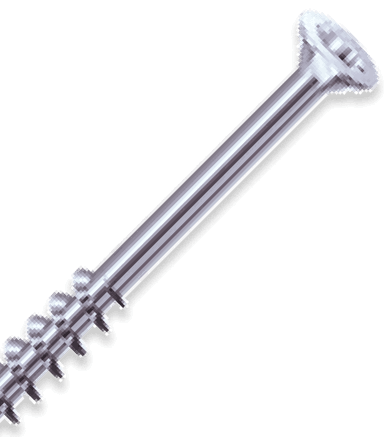 Ready to Start? Let's Talk!
Just give our team a call, and we'll set you up.  No lines, no red tape.  Click the link to start the process.