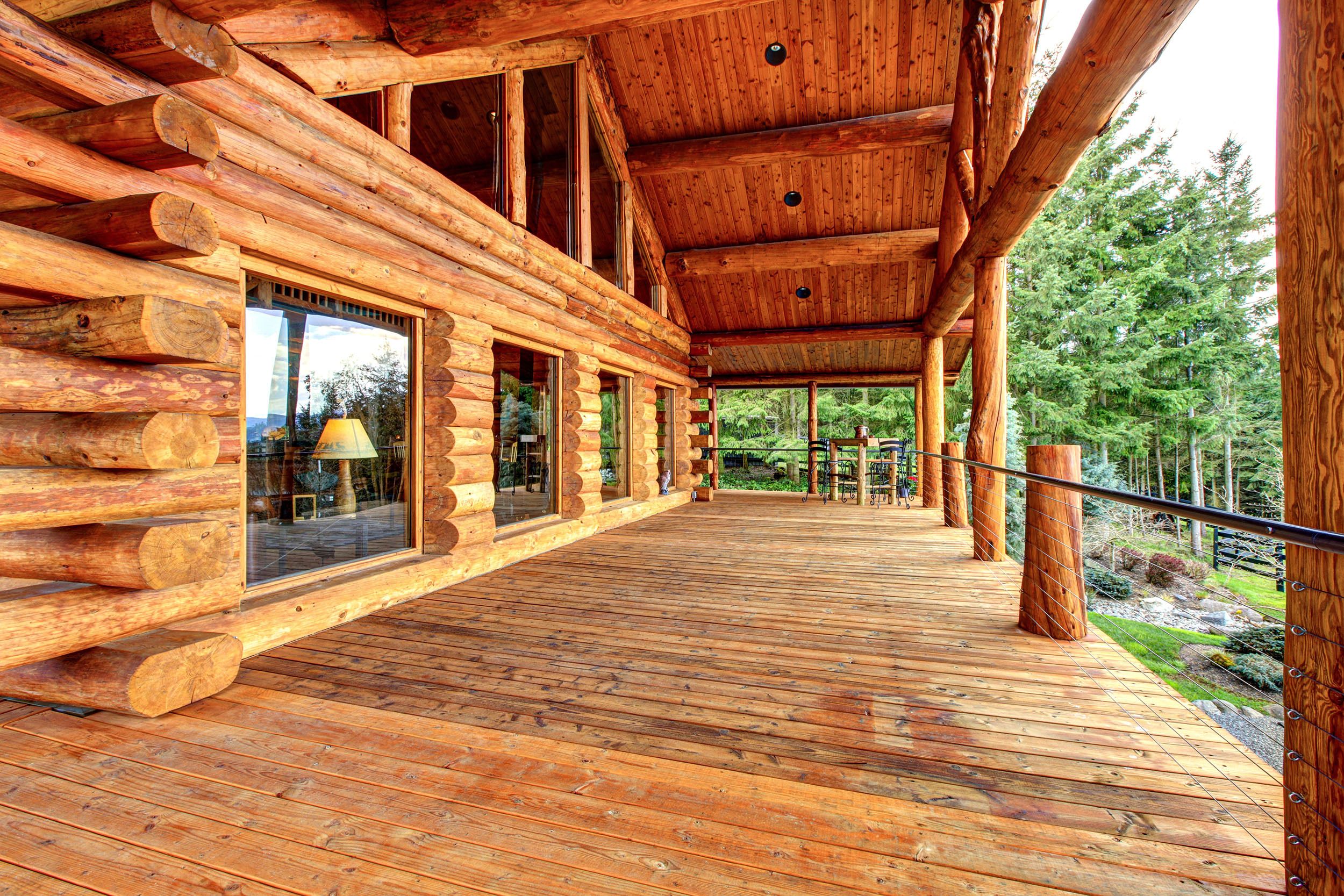 Exterior
Log Homes Application
Log Home Timber Screws and Fasteners
Log homes offer homeowners many advantages from their naturally warm, rustic charm made from renewable resources providing a home that is sustainable with natural insulating properties.  But log homes are also recognized for providing healthy benefits as wood has been found to have positive effects on human health and well-being. Being surrounded by natural materials like logs can create a calming and stress-reducing environment.
SPAX Factor™
SPAX® Delivers the Highest Structural Values in the Industry

Building a Log Home
Log Home building has evolved through years of construction changes. There are many different types of fasteners used for the installation of log walls. These types of fastening systems included spikes, lag screws, threaded rods and specialty spring systems.
SPAX® FASTENERS FOR LOG HOME CONSTRUCTION
SPAX® manufactures Log and Timber PowerLags® specifically for the log home construction. This product carries many features to assist in the building of these unique style homes. The patented serrated threading allows the Log and Timber PowerLags® to require no pre-drilling. This feature speeds the installation process to reduce time and labor costs. SPAX® offers the product in 2 distinct head styles that both have a T-STAR internal drive system. This drive system has 6 points of bit engagement to eliminate drive stripping and provides product confidence. The coating system is an epoxy coating that offers corrosion resistance from moisture during the construction phase. The unique black color also provides quick identification to spacing requirements for installation. SPAX® heat treats these high quality steel to match structural connections needed for strength to the structural wall. SPAX® offers these products in the largest portfolio of lengths available for the majority of log profiles in the market today.

SPAX® Log and Timber PowerLags® are proudly made in the USA.
Code Tested & Approved:
SPAX® ENGINEERED FASTENERS
GERMAN ENGINEERED. AMERICAN MADE.
Confidence Drilled Into Every Connection
Reduce pre-drilling and driving torque by up to 40% while still getting 100% quality and strength with our building code recognized PowerLags® which are unlike any other lag on the market.
SPAX is Independently Tested and Approved
DrJ Engineering TER reports use specialized testing and industry-approved evaluations to certify that products meet specific performance requirements of the appropriate sections of the appropriate building code. We follow ICC AC257 acceptance criteria for all exterior coated screws.
Residential
IRC applies to detached one-and-two family dwellings and townhouses not more than three stories.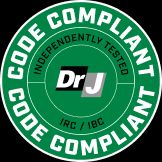 Building Code
IBC applies to all buildings or structures that do not conform to the IRC.
ENHANCED PRODUCTIVITY | STRONGER RESULTS | SATISFIED CUSTOMERS
SPAX® LIMITED LIFETIME WARRANTY
Innovation in Every Inch
Powerlags® for strong wood-to-wood connections
German engineered and American made, SPAX® PowerLags® are professional grade structural screws, the superior and preferred choice over conventional lag screws/bolts.

No Pre-Drilling
No pre-drilling required (1/4" and 5/16")
Tested & Certified
Independently tested DrJ Engineering Technical Evaluation Reports.
Increased Installation Speeds
Patented thread serrations require up to 40% less driving torque to increase installation speed while helping prevent cracking in logs.
Built-On Washer Head
Built-on washer head designs eliminate the need and extra cost of a separate washer.
Convenient Identification
Fastener length stamp on the head provides convenient identification without measuring and aids on-site inspections.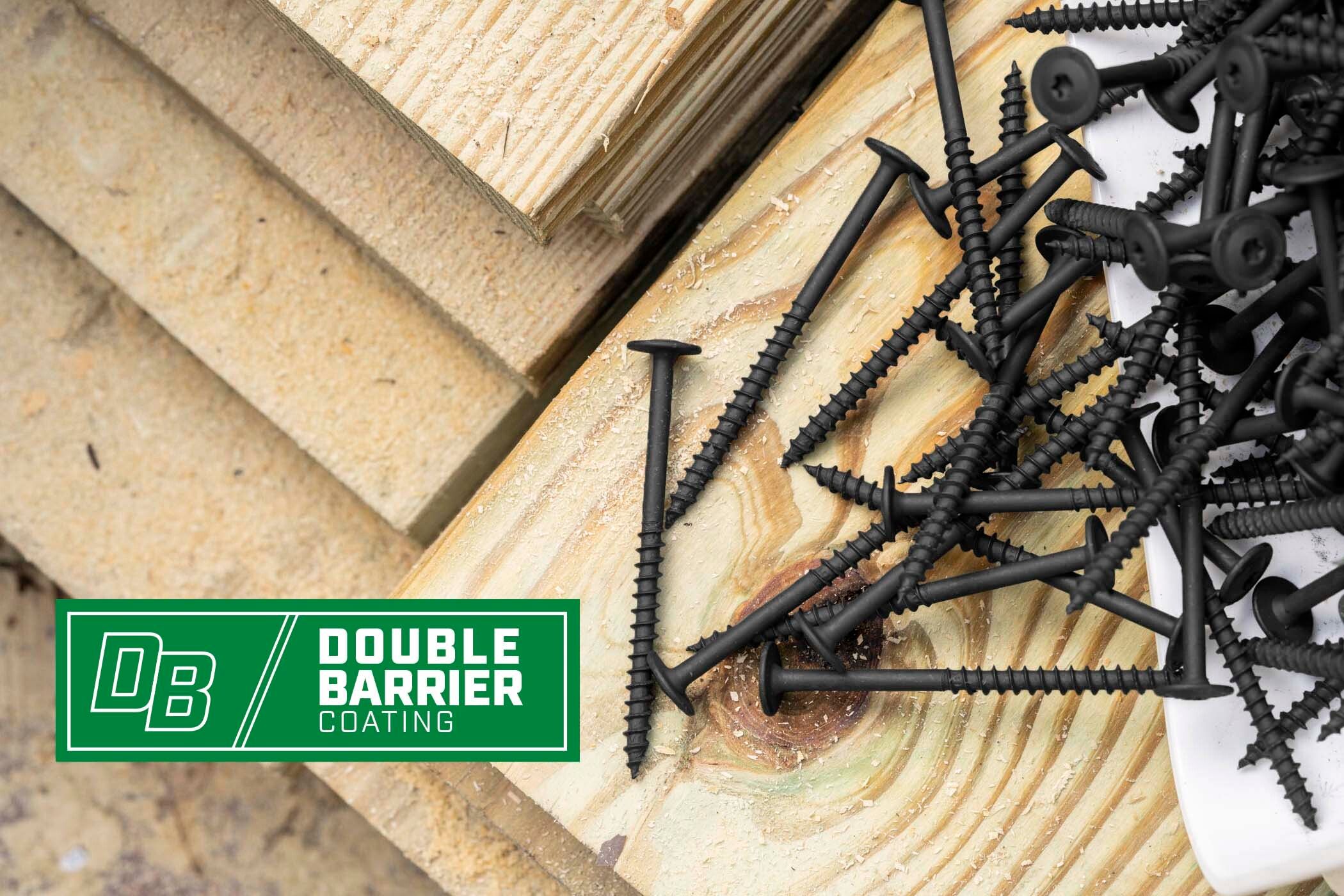 2X the Protection
Our Double Barrier Coating
Our HCR® (High Corrosion Resistance) double-barrier coatings offer superior protection with a double barrier. First plated with a zinc base coat and finished with a durable top coat, they're engineered to hold up to the harshest conditions. Tested and recognized for use in ground contact pressure treated lumber for exterior, freshwater general construction applications (e.g., AWPA UC1-UC4A, UCFA).
DID YOU KNOW?
Some competitors don't actually test their coatings. They rely on data from their paint company before it makes it onto their screws.
We've Got You Covered
Find the right screw or fastener for your next job with the largest variety of diameters, lengths and head styles in the industry.
Find a SPAX Dealer Near You