Trim Head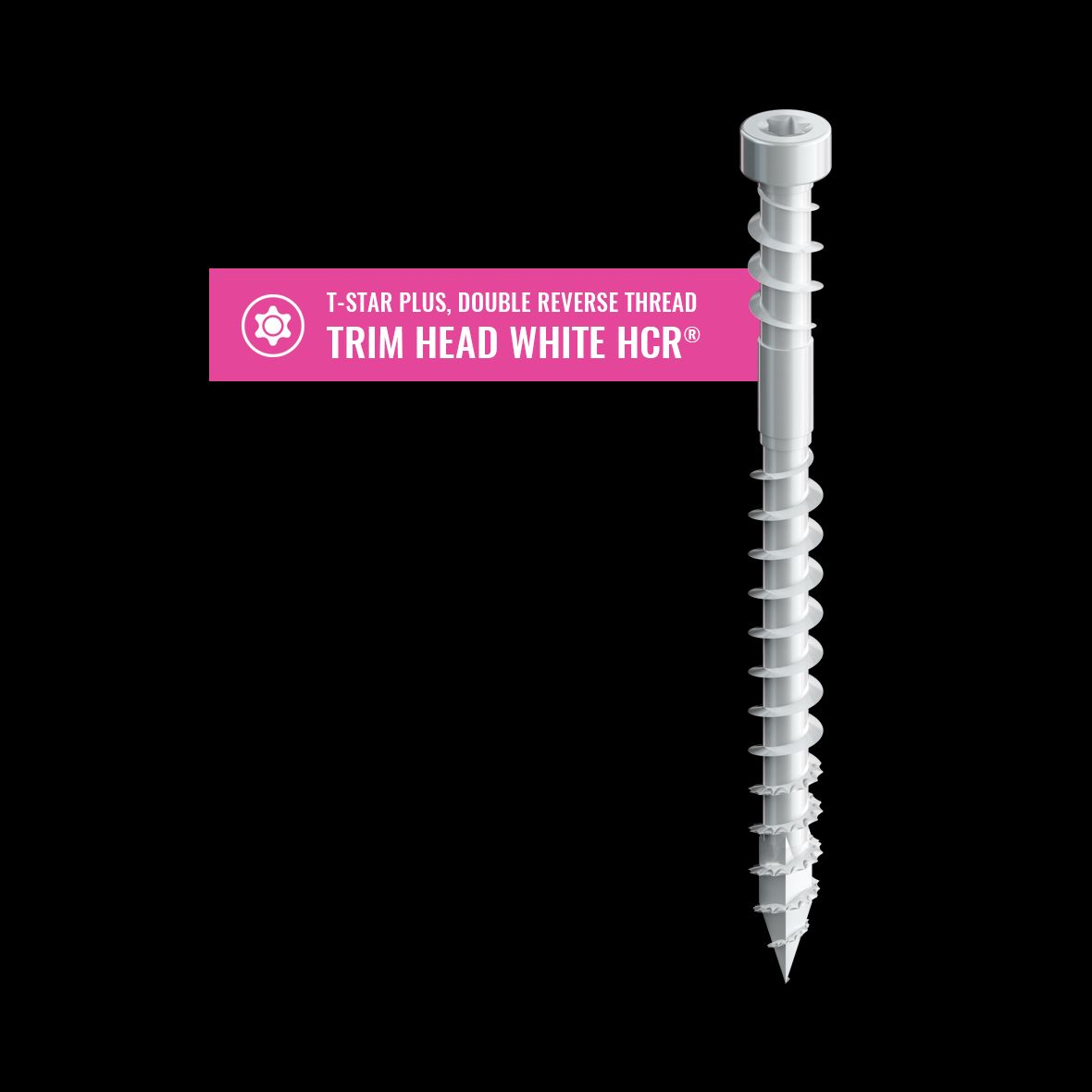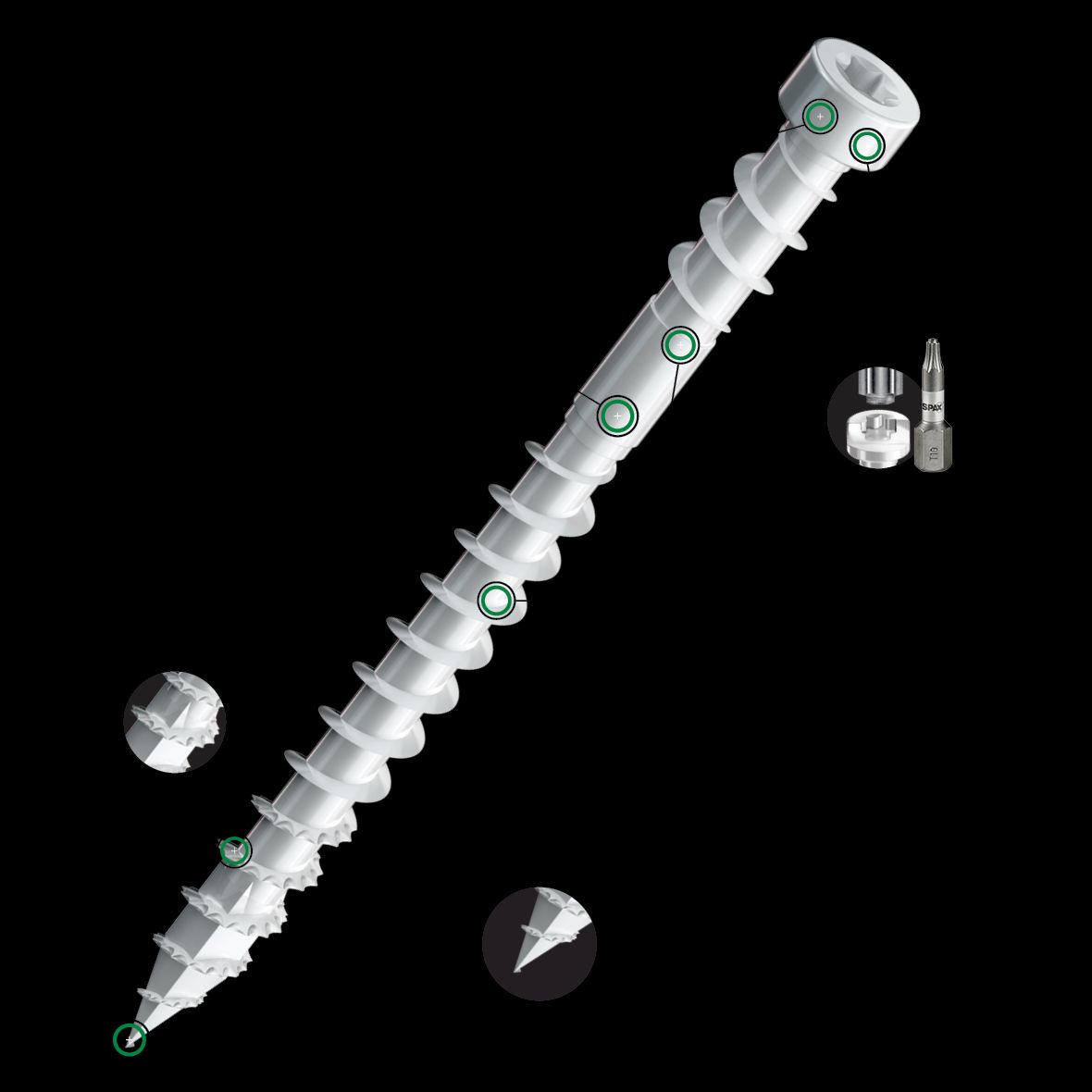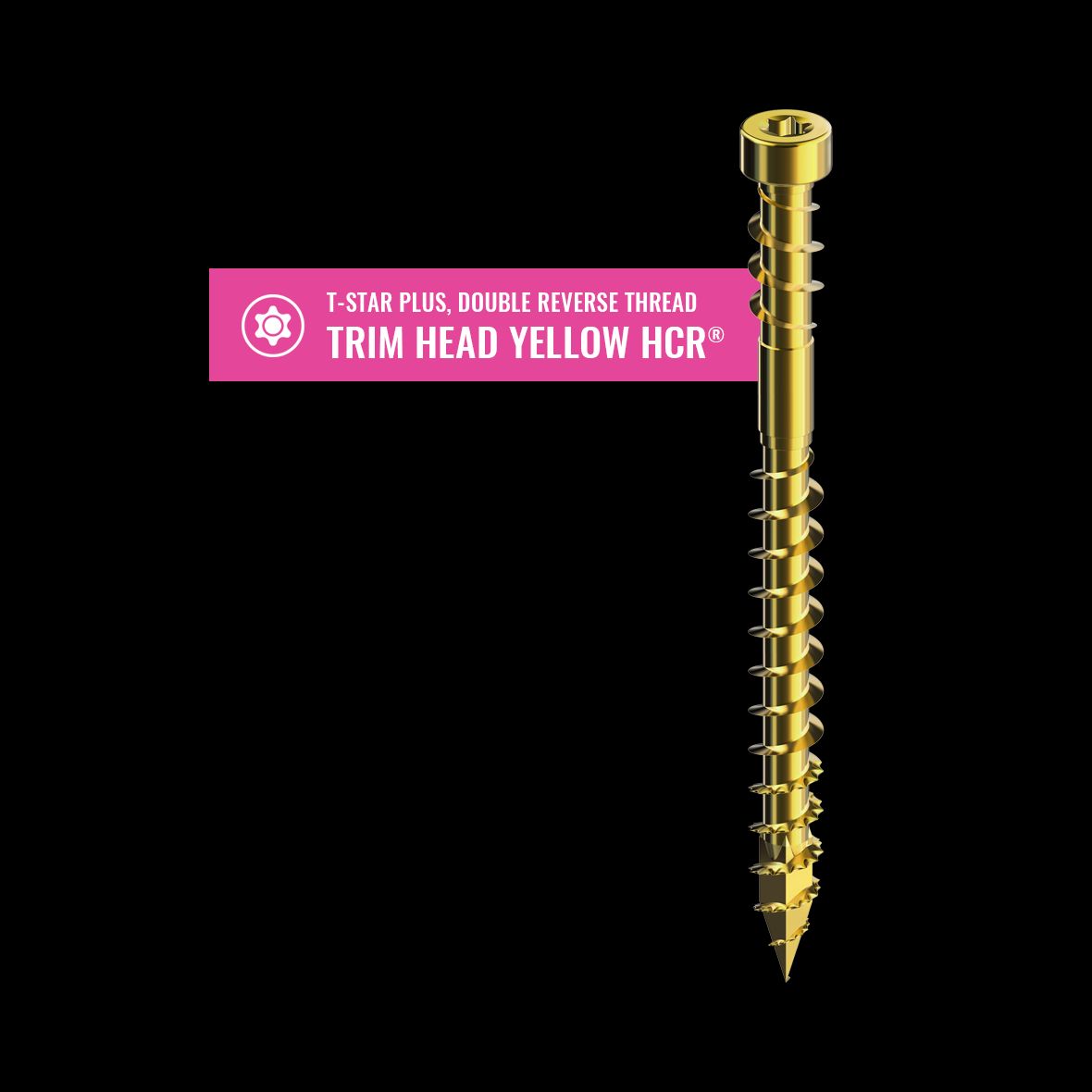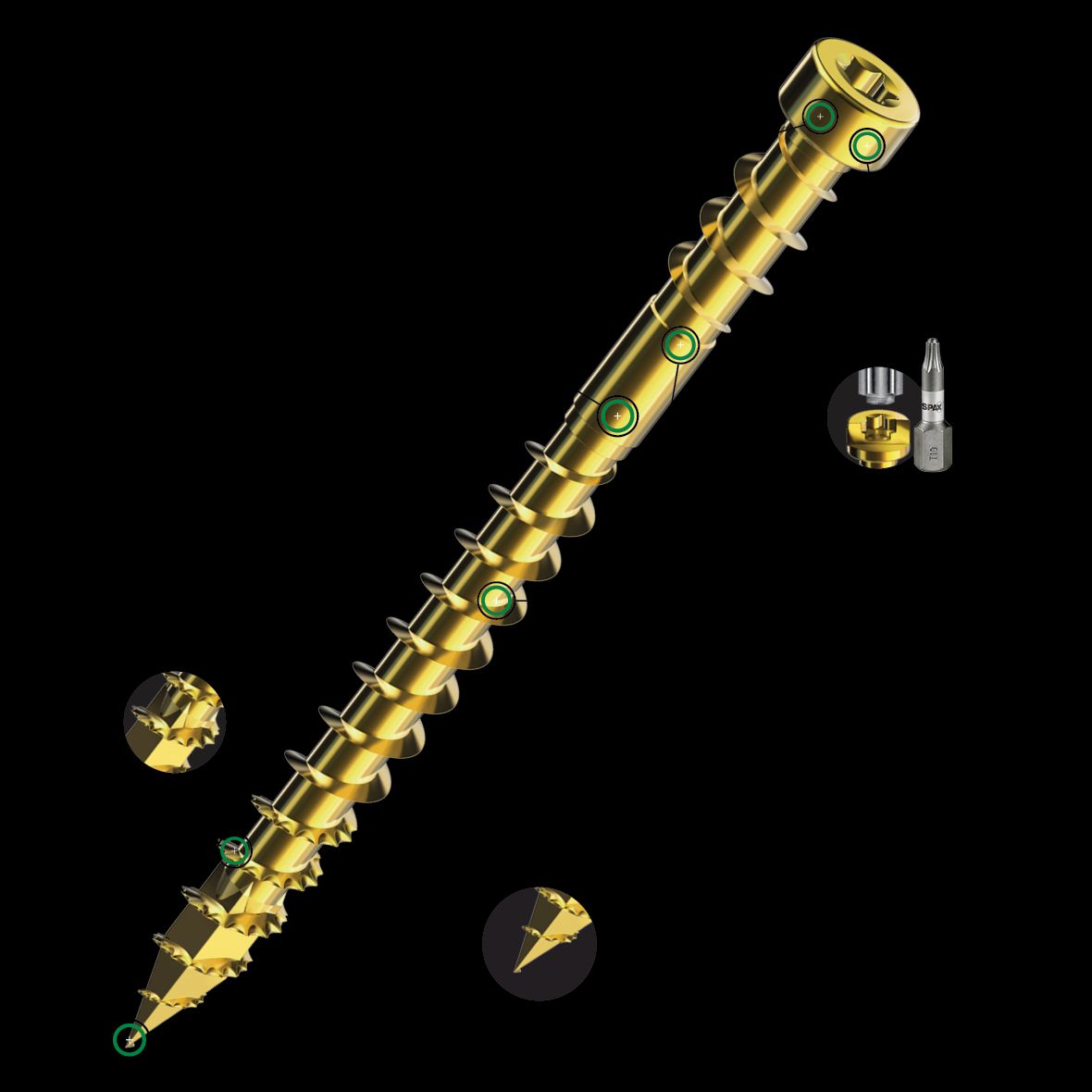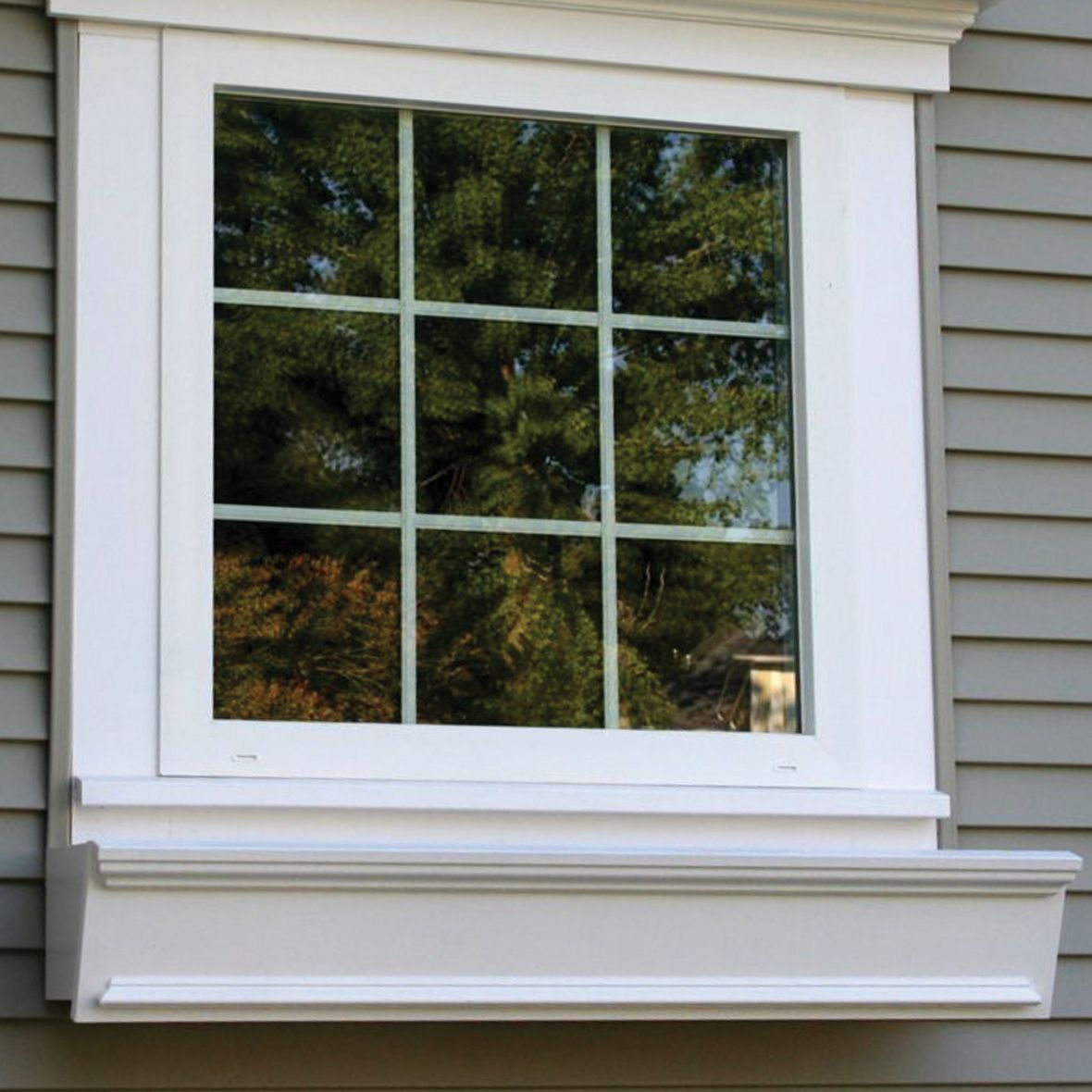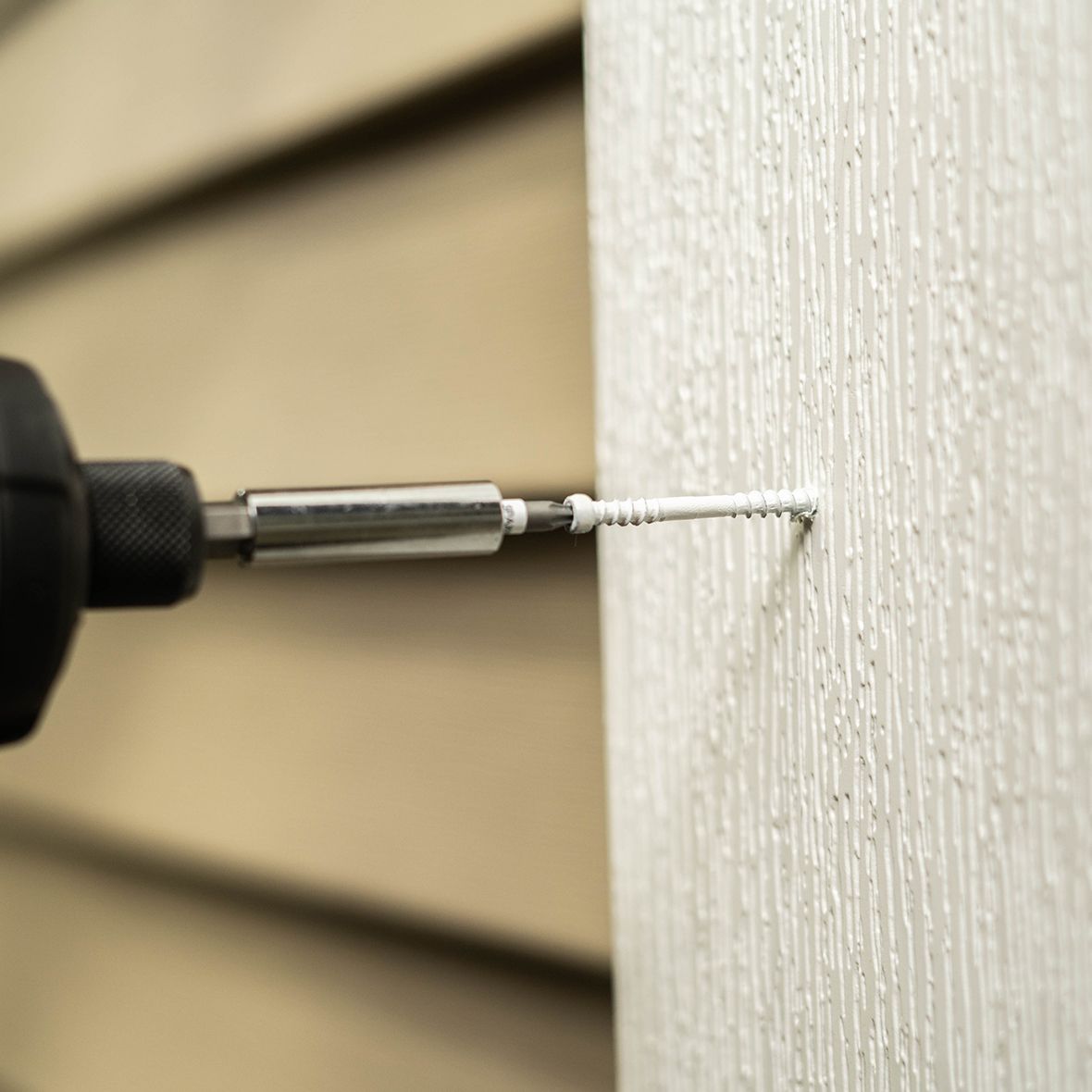 T-STAR PLUS CYLINDRIC HEAD POWERTRIM® WHITE & YELLOW HCR COMPOSITE (PVC) SCREWS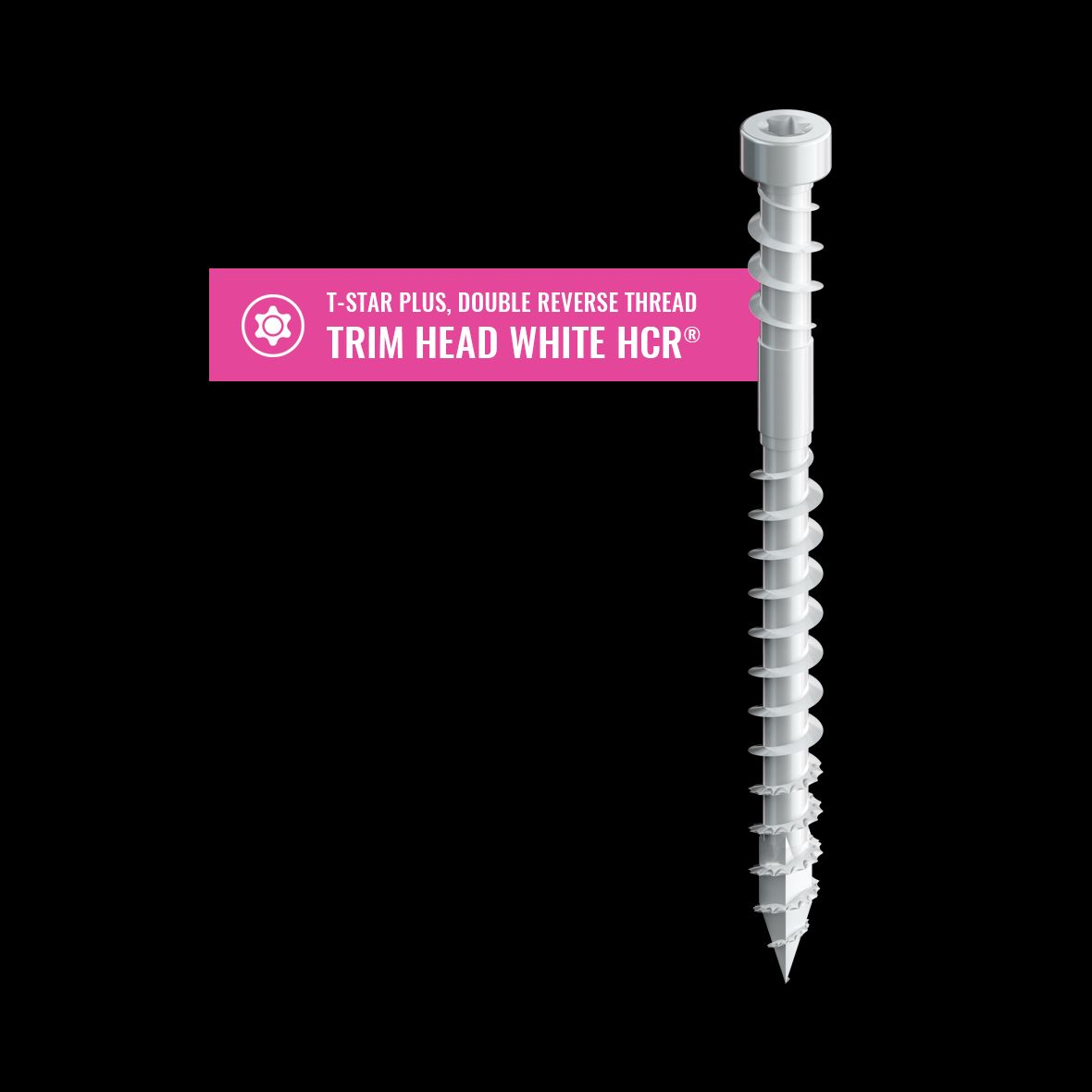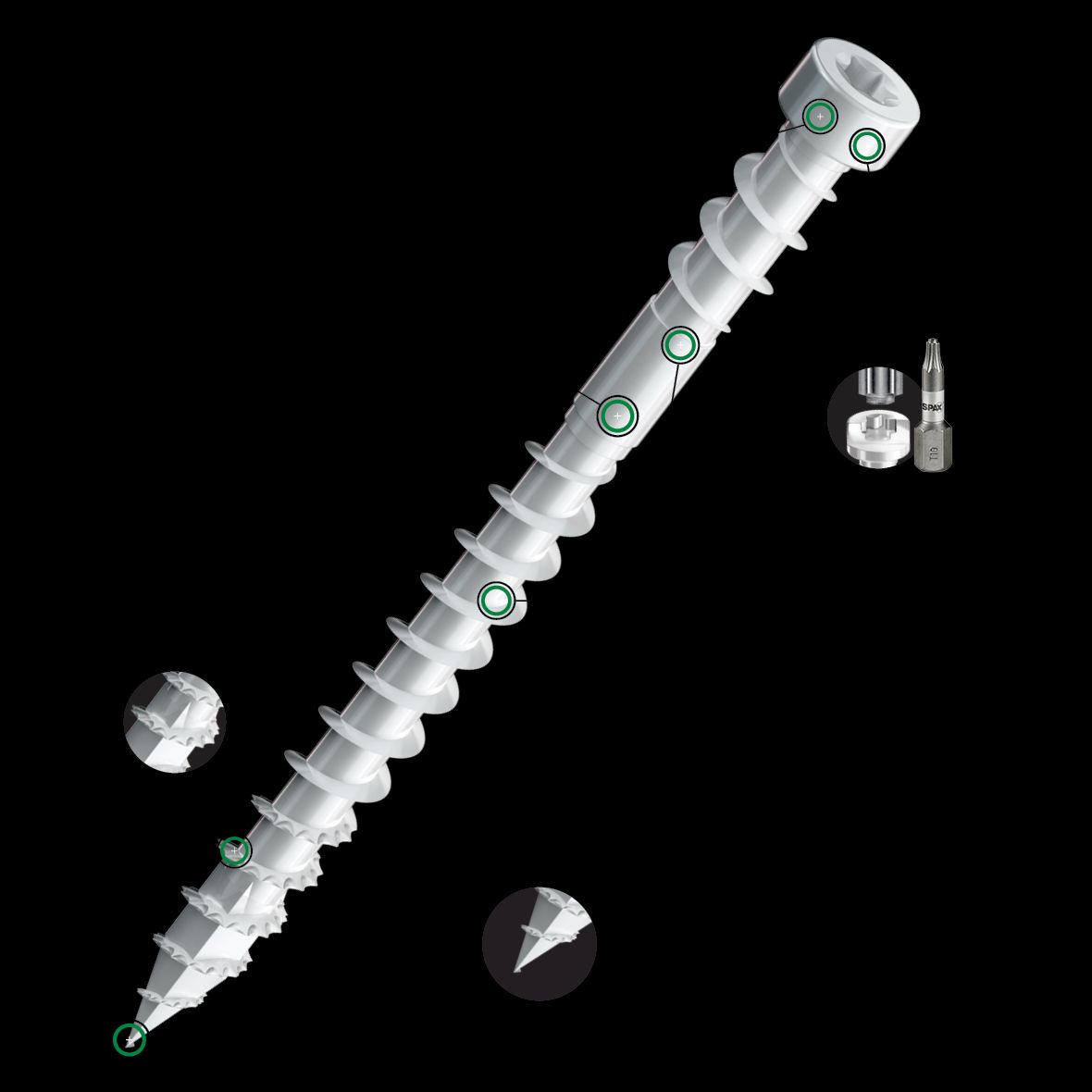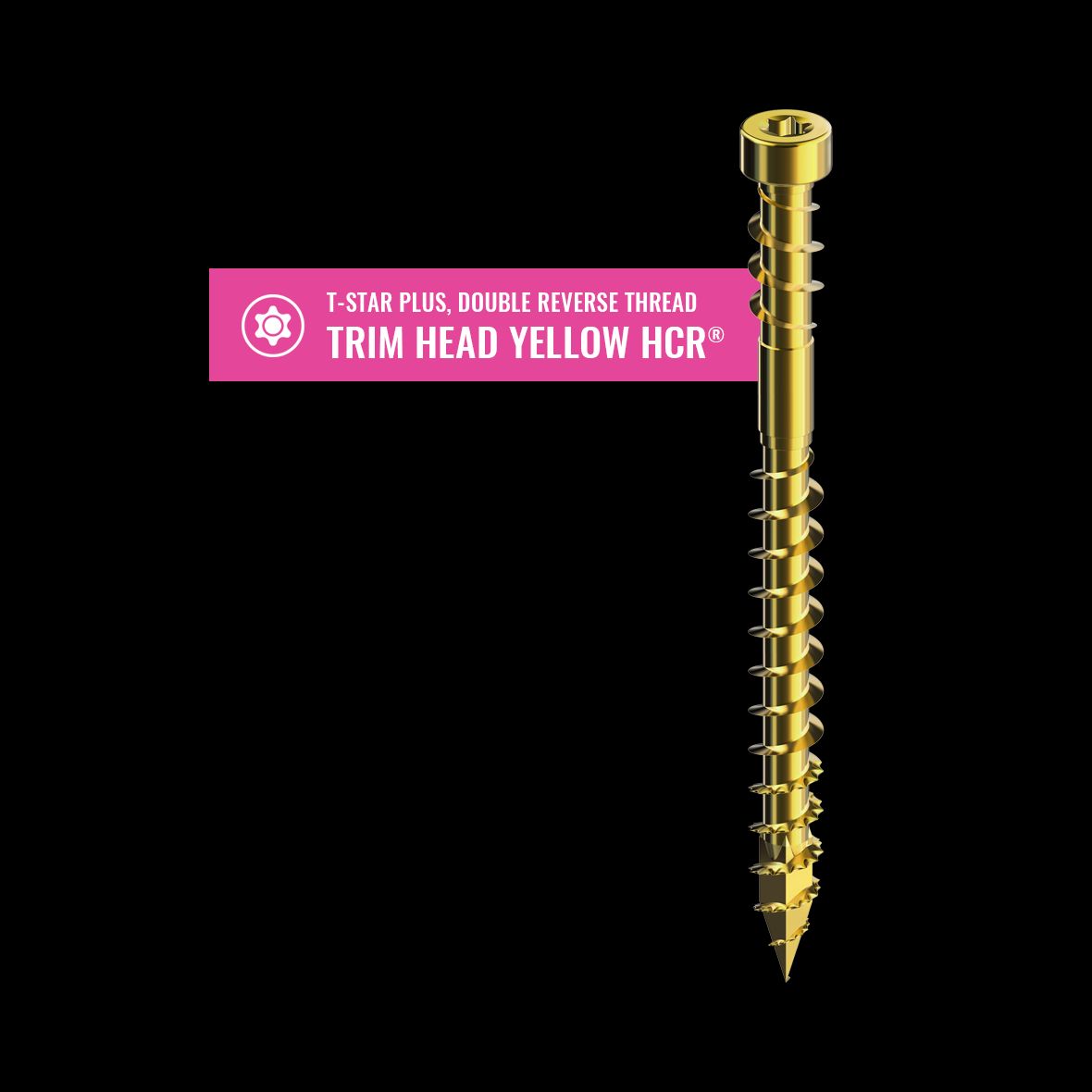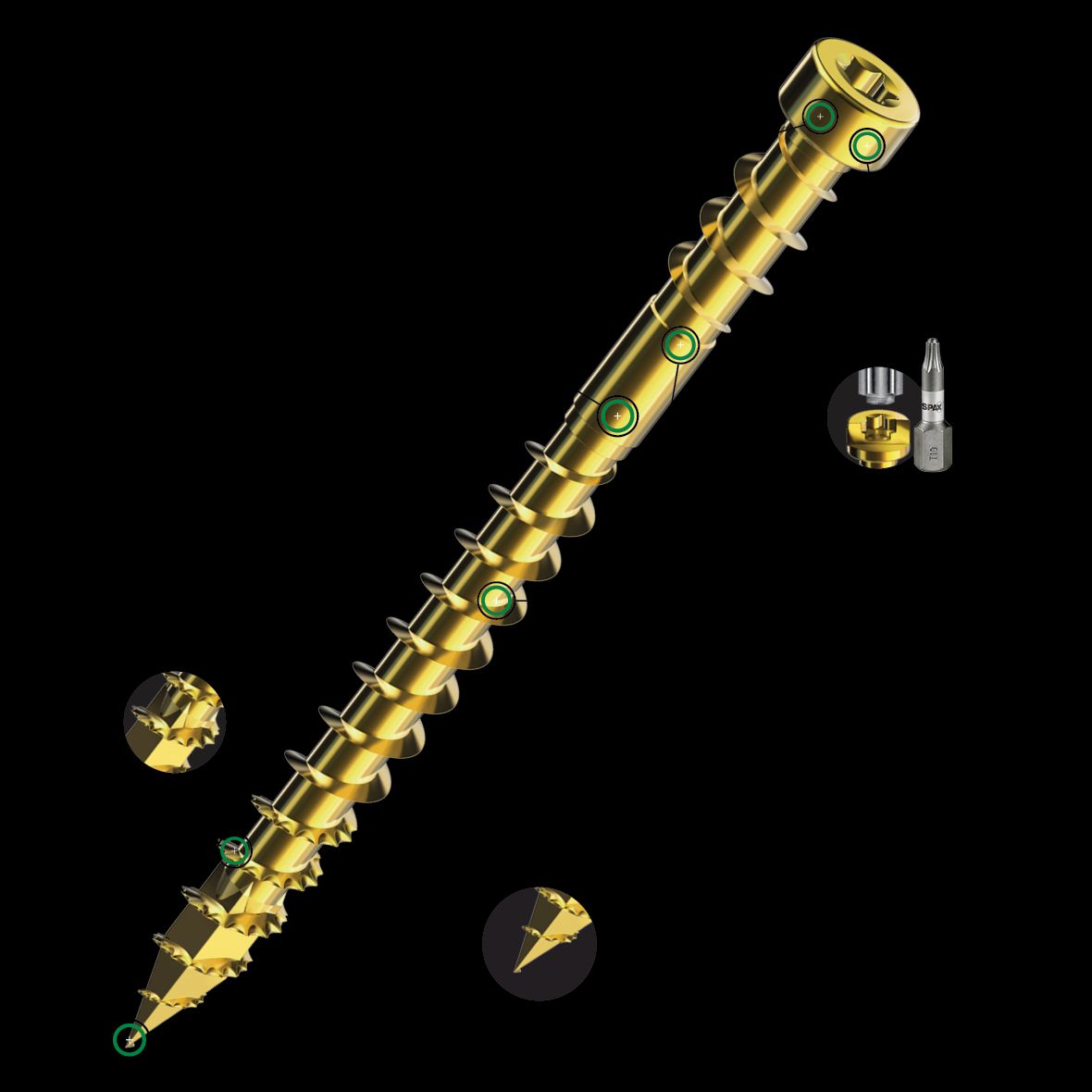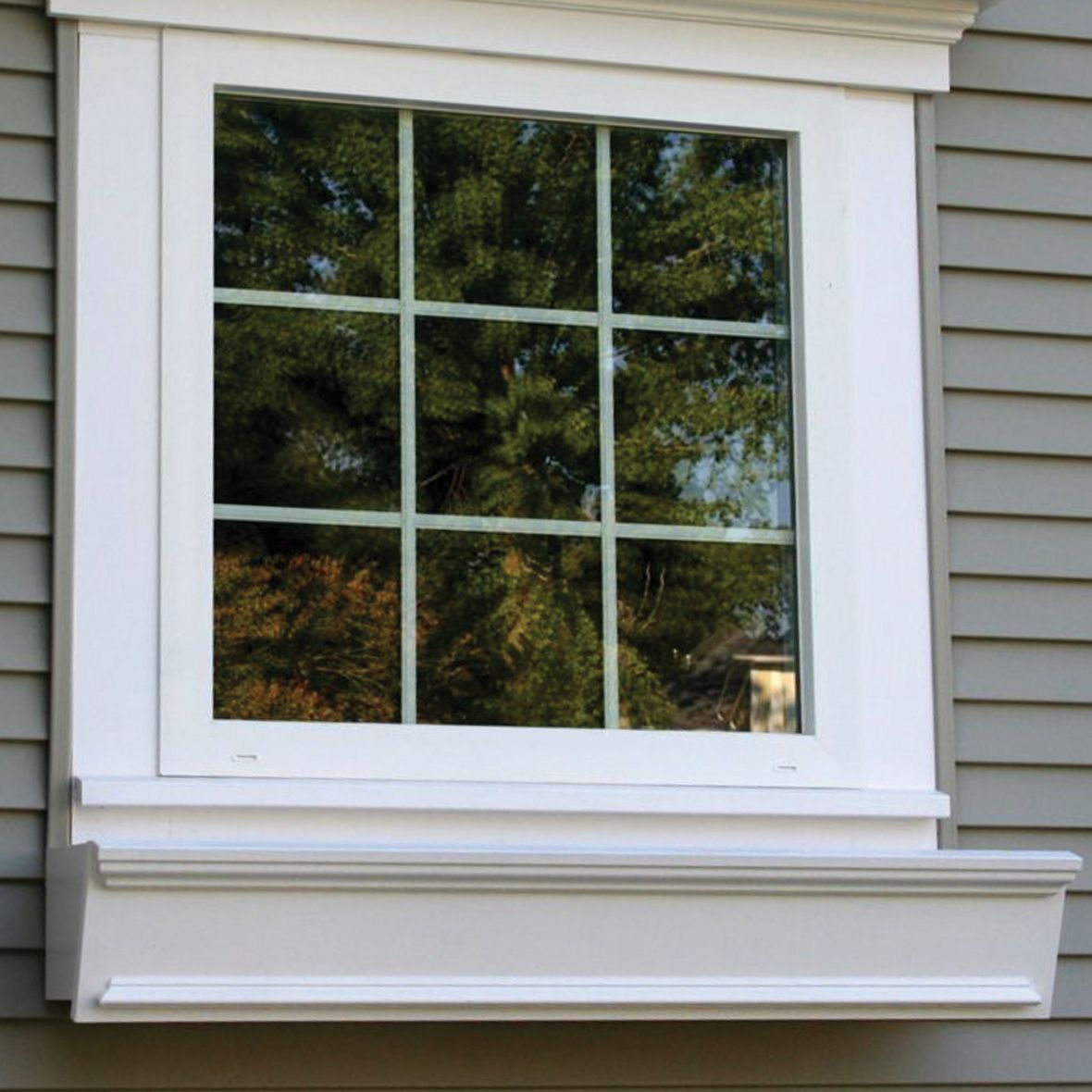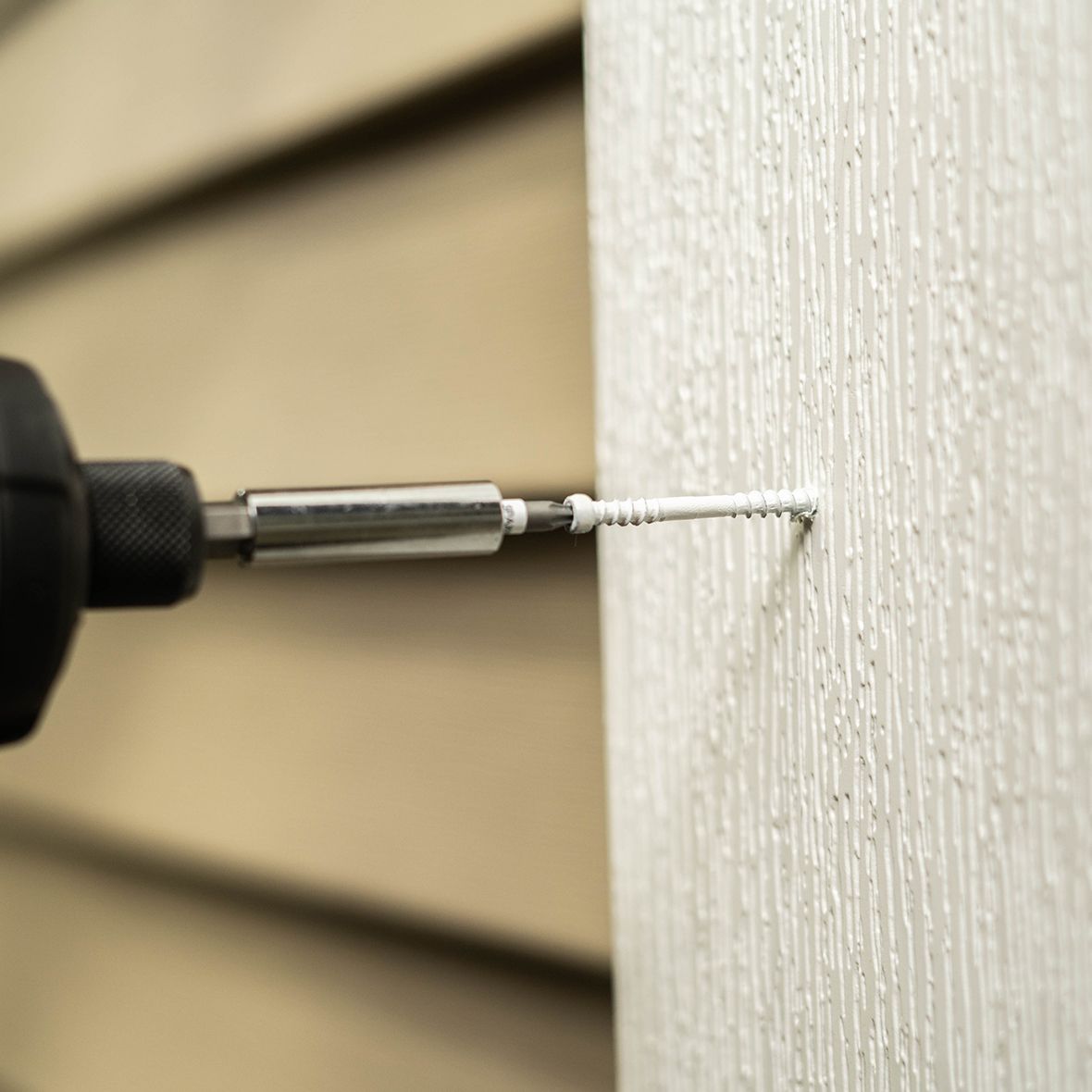 SPAX® T-STAR plus Cylindric Head fasteners with white or yellow HCR® (High Corrosion Resistance) coating are designed for use in both interior and exterior composite (PVC) connection applications. These finishing trim fasteners are designed to countersink for a clean-flush finish in both wood and composite materials. The double reverse thread is specifically designed for attaching composite (PVC) and pulling any shavings into the hole as it's tightened down.
---
---
---
---
Selection Details/breakdown

SKU #:
---
Where to buy
Please note that product availability may vary by location.
Shop Locally
Shop our Online Retailers
CAD & Dimensional Drawings
SPAX PowerTrim HCR Outdoor Finishing Trim Screw For PVC and Wood
SPAX ENGINEERED FASTENERS ARE THE MOST ADVANCED FASTENER PRODUCT ON THE MARKET
Our fasteners strength and job site efficiency innovations will provide you with the power to keep your projects connected stronger for longer. Featuring SPAX® patented thread technology, they require no pre-drilling, and drive faster and easier than conventional lags and other structural lag screws.

Trim Head / T-STAR plus Drive
Provides superior bit engagement to eliminate camming out and facilitates single hand, overhead driving plus a flush/clean finish installation.

Double Reverse Thread
Specifically designed for composite (PVC) installation to pull the pigtail shaving down into the hole.

Patented Serrations
Allow for quicker, easier fastening.
Unique 4CUT™ Point
Prevents splitting and requires no pre-drilling in wood.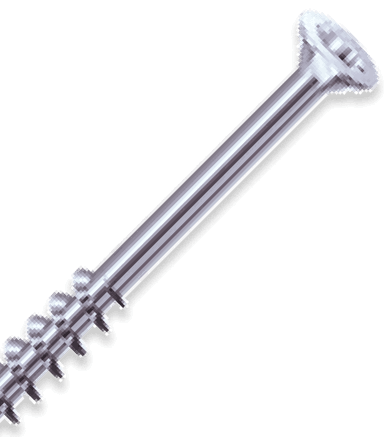 Request a Sample Pack
Examine our products up close before you buy. Just locate a SPAX seller near you or order online today.