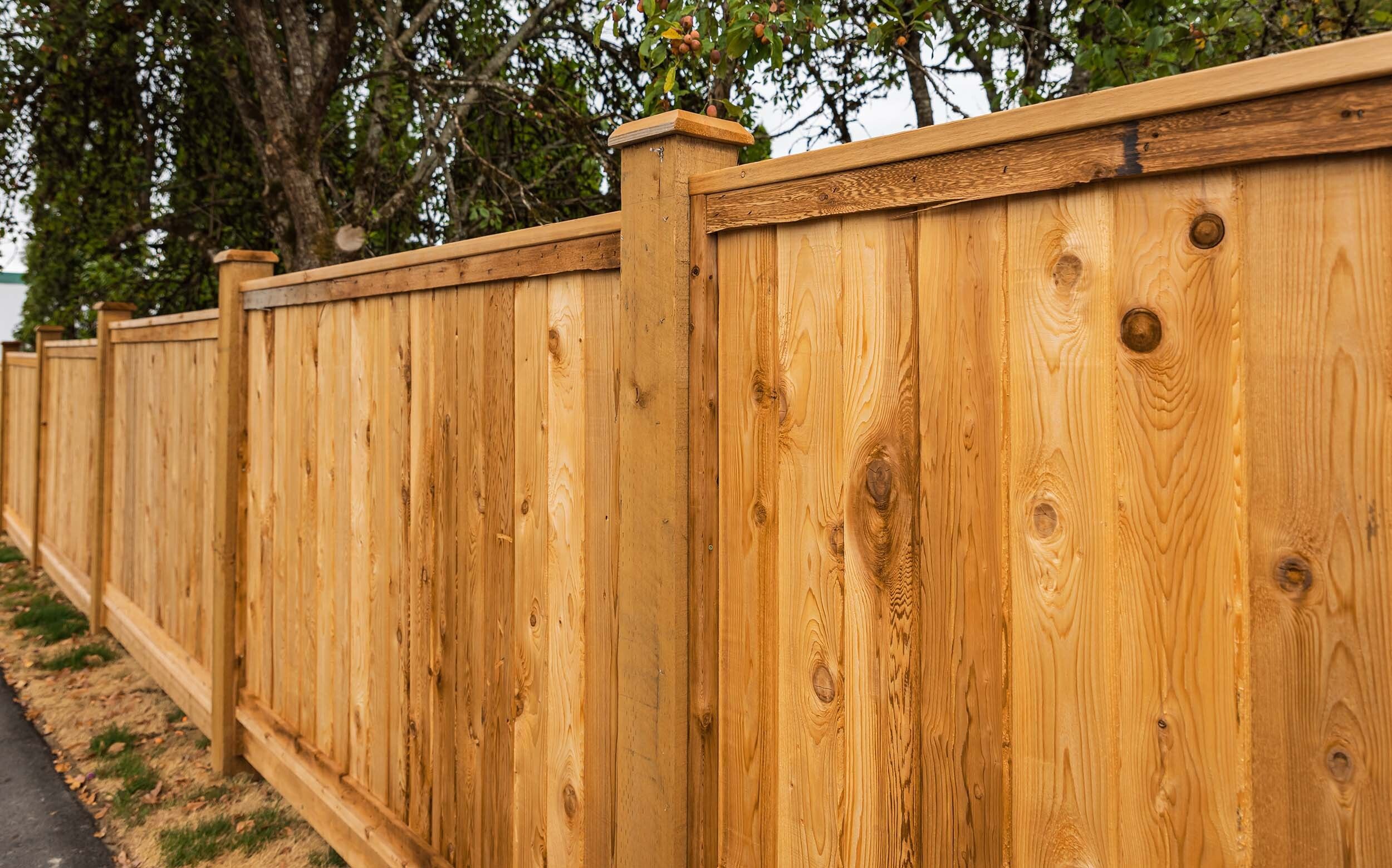 Exterior
Fencing Application
Fence Screws and Fasteners
From decorative to privacy and everything in between, SPAX® has a full portfolio of fasteners to complete your fence project.
SPAX® ENGINEERED FASTENERS
GERMAN ENGINEERED. AMERICAN MADE.
Building a Fence
As a growing percentage of houses and buildings have fences, so too is growing the many different options for what types of fence are available. Fences can be as unique as the structures they are built around. Whether built for privacy, decoration, or security, the options seem endless from both materials types to build them from, as well as style of the finished product. Building a fence can be expensive, both from labor and material standpoint. Fences are an investment, and especially when built at a residence, the homeowners want something that is going to look good, and hold up to weather for a long time.


Why Build a Fence using SPAX®?
When choosing fasteners to build your fence, it's important to choose the correct fasteners, and SPAX® has you covered. If using a cedar or redwood type board, SPAX recommends use of stainless steel fasteners. These prevent the risk of staining the wood, which can happen with other types of coated fasteners, often used in exterior applications. SPAX offers wide variety of sizes of stainless fasteners to ensure you're covered. If building with treated lumber, check out our large portfolio of HCR® and HCR-X™ coated fasteners. We offer structural PowerLags® in HCR exterior coating, and a large variety of multi-material screws with HCR-X exterior coating to tackle whatever you need to fasten when building your fence.

Things to Consider when Building a Fence

Building a wooden fence can be a rewarding and functional addition to your property. Here are some tips to help you with the process:


Check local regulations
Before starting any construction, check your local regulations and obtain any necessary permits or approvals for building a fence. Ensure you comply with setback requirements, height restrictions, and any other guidelines.


Plan and measure
Start by planning the layout of your fence. Measure the perimeter you want to enclose and mark the corners. Use stakes and string to outline the fence line, ensuring it is straight and accurate.


Choose the right materials
Select high-quality, durable wood for your fence, such as cedar, redwood, or pressure-treated pine. Consider factors such as weather resistance, insect resistance, and the overall aesthetic appeal.


Dig post holes
Dig post holes using a post hole digger or an auger. The depth and diameter of the holes will depend on the height and weight of your fence, as well as the type of soil in your area. Typically, a depth of about one-third the height of the post is recommended.


Set the posts
Place the fence posts into the holes, ensuring they are level and plumb. Use a spirit level to check both vertical and horizontal alignment. Backfill the holes with concrete or gravel, leaving a few inches of space at the top for soil and vegetation.


Install horizontal rails
Attach horizontal rails to the posts using galvanized screws or nails. These rails provide structural support for the fence and help secure the pickets. Use a level to ensure the rails are straight and evenly spaced.


Attach pickets
Install the pickets vertically, attaching them to the horizontal rails using nails or screws. Place them close together or with a small gap, depending on your privacy needs and the style of the fence. Use a spacer to ensure consistent spacing between pickets.


Add a top cap and trim
Install a top cap along the fence for added stability and a finished look. You can also attach decorative trim or lattice work to enhance the appearance of your fence.


Apply a protective finish
Consider applying a weather-resistant finish or stain to protect the wood from moisture, UV rays, and other elements. Follow the manufacturer's instructions for proper application and maintenance.


Regular maintenance
To keep your wooden fence in good condition, perform regular maintenance tasks such as cleaning, sealing, and repairing any damaged or rotted sections. This will help prolong its lifespan and keep it looking its best.
Remember, building a fence requires careful planning and attention to detail. If you're unsure about any aspect of the process, it's always a good idea to consult with professionals or seek guidance from experienced individuals in your community.
SPAX® POWERLAGS® FASTENERS
SMART ALTERNATIVE FOR THE CONVENTIONAL LAG
High Performance. High Value.

The largest selection of code-recognized structural wood-to-wood fasteners in the industry!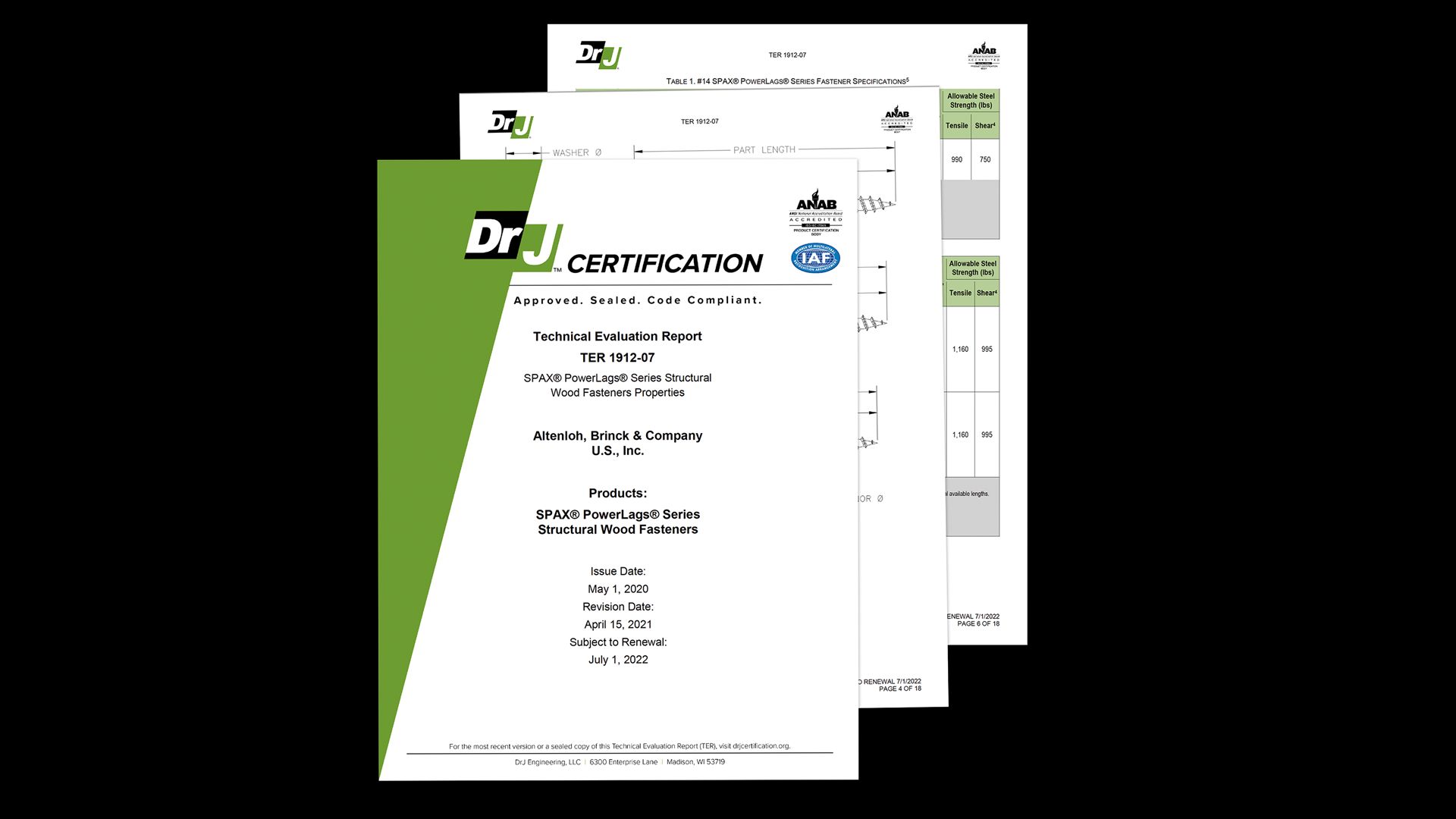 SPAX® POWERLAGS® HIGH PERFORMANCE
SPAX offer the largest selection of code-recognized structural wood-to-wood fasteners in the industry.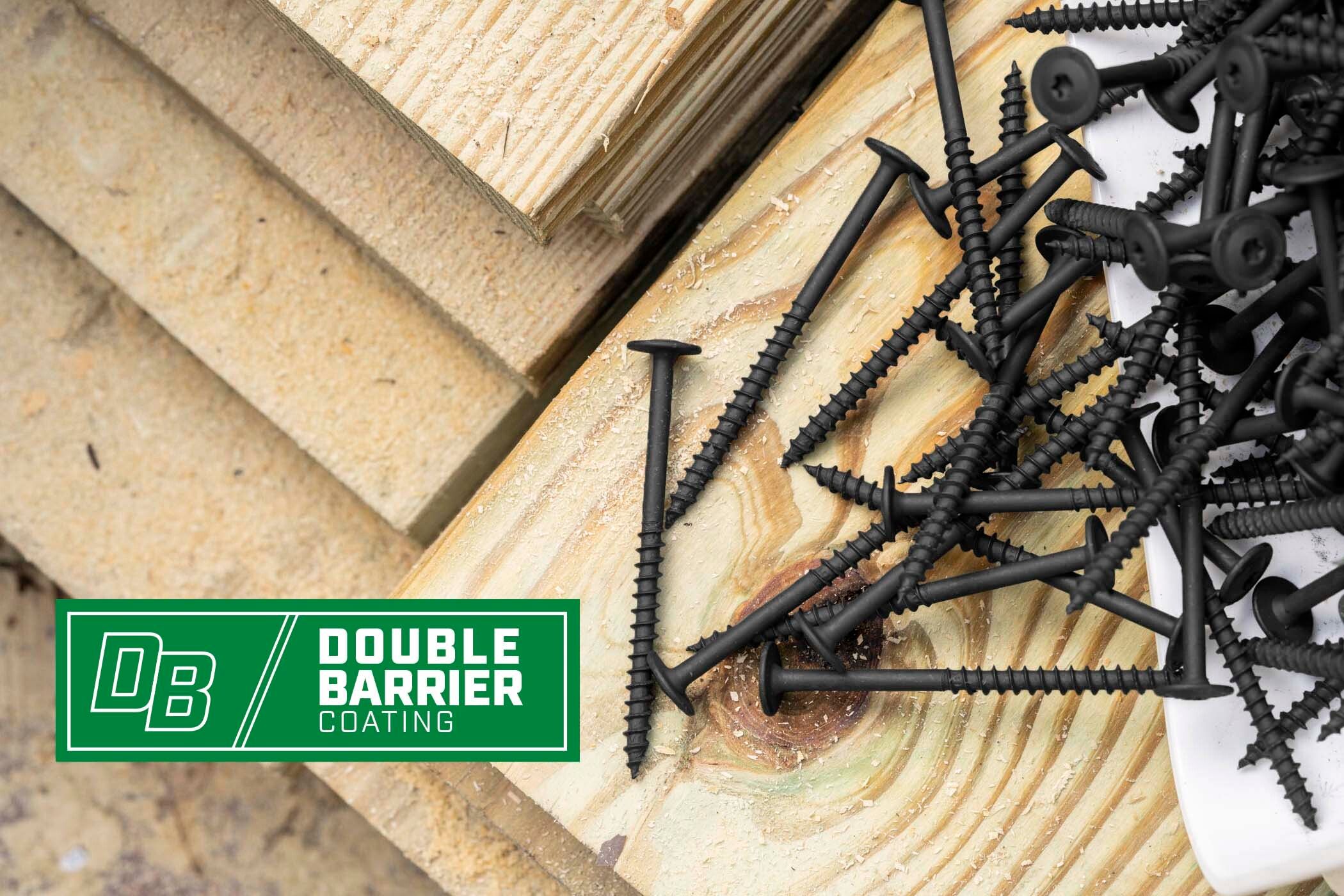 2X the Protection
Our Double Barrier Coating
Our HCR® (High Corrosion Resistance) double-barrier coatings offer superior protection with a double barrier. First plated with a zinc base coat and finished with a durable top coat, they're engineered to hold up to the harshest conditions. Tested and recognized for use in ground contact pressure treated lumber for exterior, freshwater general construction applications (e.g., AWPA UC1-UC4A, UCFA).
DID YOU KNOW?
Some competitors don't actually test their coatings. They rely on data from their paint company before it makes it onto their screws.
Exterior Treated Lumber Approved Fastener Coatings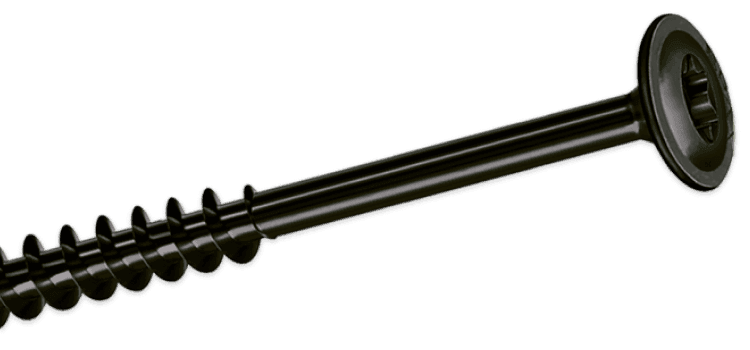 HCR®
HCR is a dual-barrier coating system designed to extend the longevity of SPAX® fasteners in ground-contact, treated lumber and exterior freshwater applications. Plated with a zinc base coat and finished with a durable top coat, they are engineered to withstand the toughest conditions.
NOTE: HCR® coating comes in black, white, and yellow.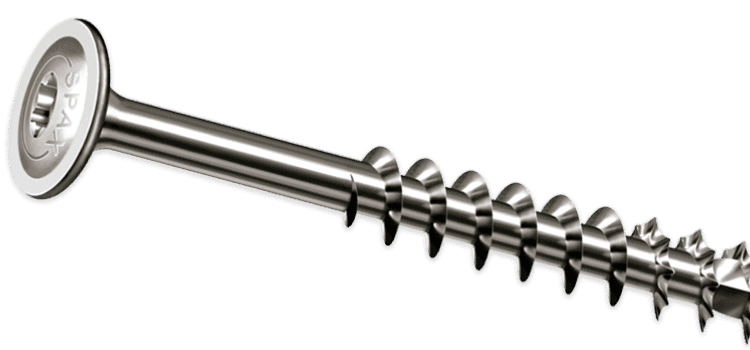 HCR-X™
HCR-X is a SPAX-developed, proprietary, dual- barrier coating system with superior corrosion protection against red rust, designed for use in both treated lumber and freshwater environments.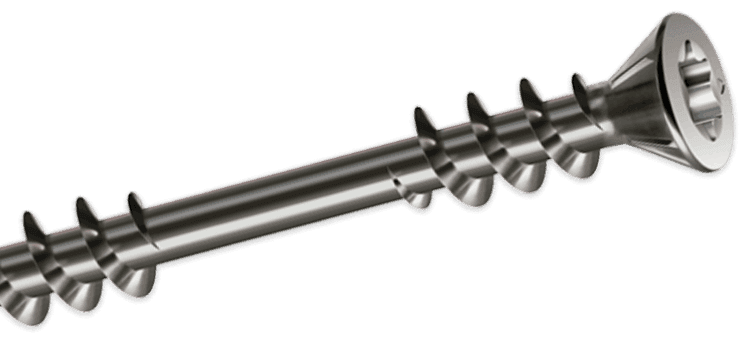 Stainless Steel
304 stainless steel fasteners provide code- compliant use in ground-contact, pressure-treated, and fire-retardant-treated lumber in general and coastal construction projects. They're well-suited for use with cedar and redwood decking.
Refer to FRT manufacturer for recommendations on fastener coatings into FRT lumber.
NOTE: SPAX® recommends stainless steel for cedar & redwood applications.
We've Got You Covered
Find the right screw or fastener for your next job with the largest variety of diameters, lengths and head styles in the industry.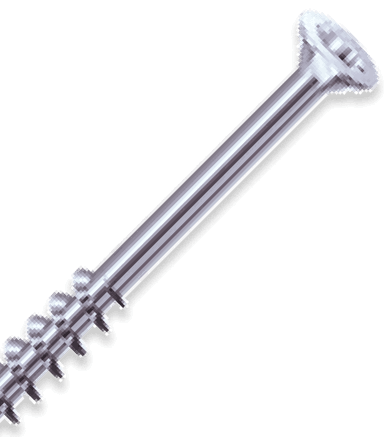 Request a Sample Pack
Examine our products up close before you buy. Just locate a SPAX seller near you or order online today.