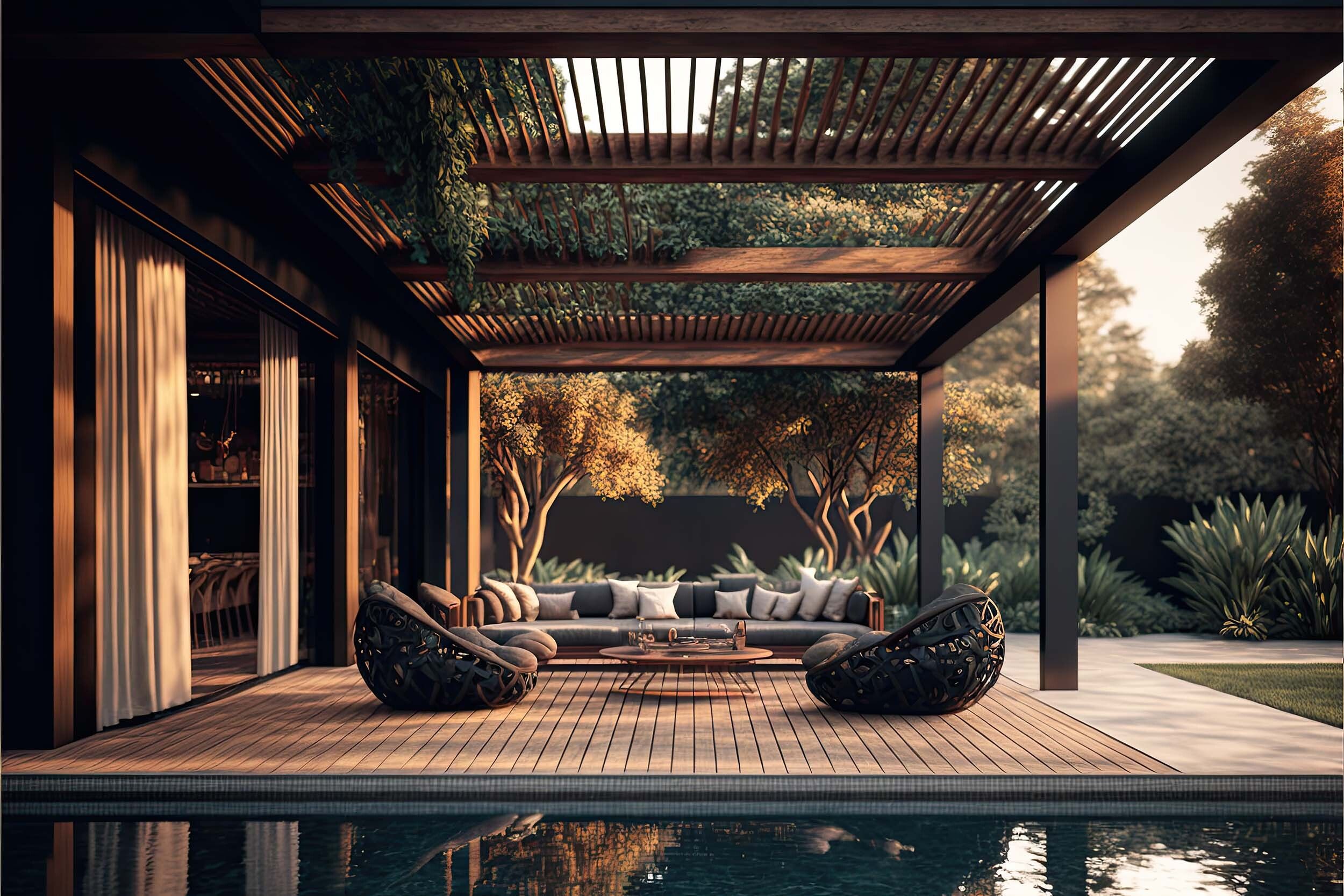 Exterior
Pergola Application
PERGOLA Fasteners and Screws
Don't cut corners on your pergola. Choose our reliable fasteners for long-lasting results.
SPAX Factor™
SPAX® Delivers the Highest Structural Values in the Industry

Shade, Beauty, and Outdoor Relaxation
Pergolas, like decks, are loved by those who want to extend their outdoor living space. Pergolas make a great project because they can be built from a variety of materials and can be designed to fit almost any space. The most common material is wood, but vinyl or fiberglass kits are available. Pergolas are popular because they offer a wide range of benefits. They can be built with common materials like pressure treated lumber or cedar, and their designs can be as simple or as complex as you want it to be, making it an approachable project for the weekend warrior. A pergola will add style and value to any outdoor living space. Orientated correctly and built with a shade style top, it provides a welcomed shady spot on those hot sunny days. While not required, the addition of decorative brackets and some string lights transform a pergola into an entertainment focal point for your next gathering.


Building a Pergola
Options exists to buy a custom pergola kit, but a typical pergola can be made from standard wood and building materials found at your local home centers. Pergolas are generally composed of four corner columns that are used to support a cross beam open roof system. The shift away from conventional standard zinc color lag bolts toward decorative structural screws has been a good trend for pergola builders. Black hex headed decorative structural lags are commonly used in connecting the columns and beams, offering a nice, inexpensive, and decorative touch to wood pergola projects. Build your pergola with confidence knowing that SPAX® structural lags are third-party tested, and our High Corrosion Resistance (HCR®) coating will last as long as your project!

Things to Consider when Building a Pergola


Planning and Design
Choose a suitable location for the pergola based on the client's preferences and the layout of the outdoor space. Check local regulations to determine if any permits or approvals are required before construction. Collaborate with the client to develop a design that meets their needs and fits the overall aesthetic of the space.


Gather Materials and Tools
Measure the area and determine the required quantity of lumber, hardware, and other materials for the project. Purchase high-quality lumber, preferably treated for outdoor use, along with necessary hardware, concrete, and any additional features or accessories. SPAX has the right specialty fasteners for this job! Ensure you have the necessary tools, such as a circular saw, drill, impact driver, level, tape measure, post hole digger, hammer, and safety equipment.


Site Preparation
Use stakes and string to mark the perimeter and layout of the pergola. Remove any vegetation, rocks, or debris from the site, ensuring a clean and level surface.


Post Installation
Use a post hole digger to create holes for the pergola's support posts, following local building codes for depth and spacing. Place the posts in the holes and secure them with concrete or gravel, ensuring they are level and plumb. Allow the concrete to cure according to the manufacturer's instructions.


Beam and Rafters Installation
Attach the horizontal beams to the support posts, ensuring they are level and securely fastened. Attach the diagonal or vertical rafters to the beams, evenly spacing them and securing them in place. Use a level to ensure proper alignment.


Optional Features
Install lattice panels, shade cloth, or other decorative elements as per the client's specifications. If the client desires lighting or fans, plan and install the necessary electrical wiring before finishing the pergola.


Finishing Touches
Smooth any rough edges using sandpaper and apply a protective finish or stain to the pergola for longevity and aesthetics. Ensure the structure is stable and secure by conducting a thorough inspection and making any necessary adjustments.
Remember, every pergola project is unique, and specific details and techniques may vary based on the design and client preferences. It's important to consult local building codes and regulations, as well as adapt the construction process to suit the specific project requirements.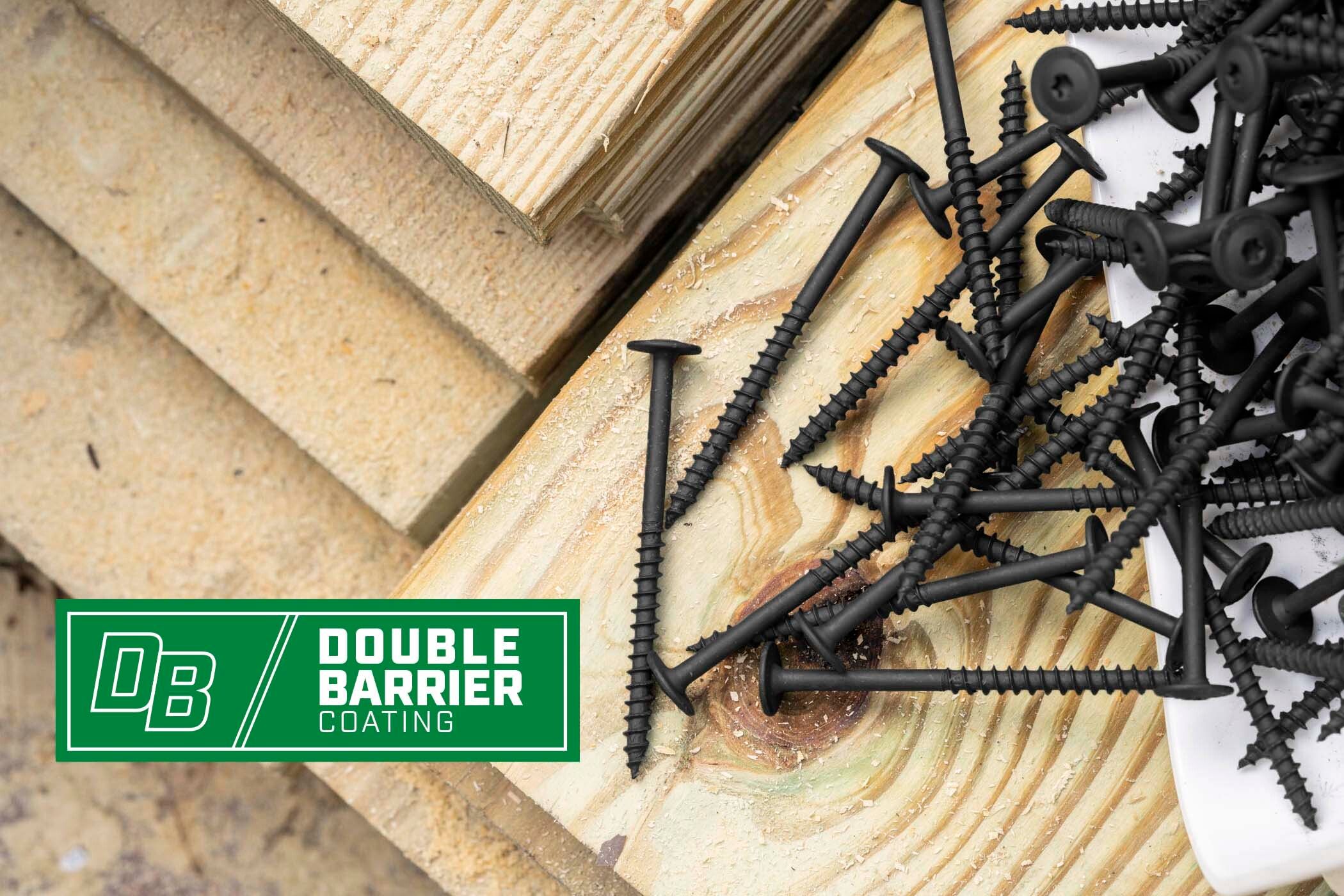 2X the Protection
Our Double Barrier Coating
Our HCR® (High Corrosion Resistance) double-barrier coatings offer superior protection with a double barrier. First plated with a zinc base coat and finished with a durable top coat, they're engineered to hold up to the harshest conditions. Tested and recognized for use in ground contact pressure treated lumber for exterior, freshwater general construction applications (e.g., AWPA UC1-UC4A, UCFA).
DID YOU KNOW?
Some competitors don't actually test their coatings. They rely on data from their paint company before it makes it onto their screws.
Exterior Treated Lumber Approved Fastener Coatings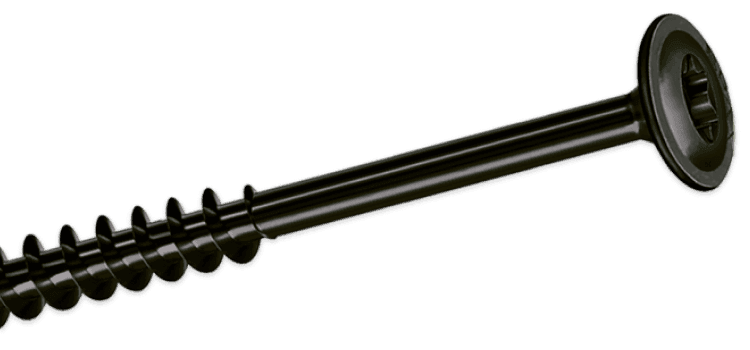 HCR®
HCR is a dual-barrier coating system designed to extend the longevity of SPAX® fasteners in ground-contact, treated lumber and exterior freshwater applications. Plated with a zinc base coat and finished with a durable top coat, they are engineered to withstand the toughest conditions.
NOTE: HCR® coating comes in black, white, and yellow.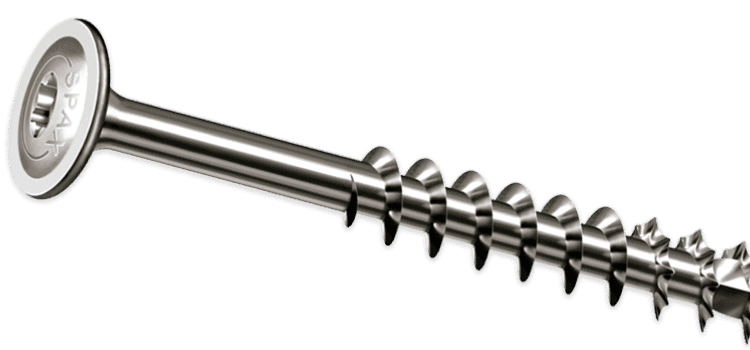 HCR-X™
HCR-X is a SPAX-developed, proprietary, dual- barrier coating system with superior corrosion protection against red rust, designed for use in both treated lumber and freshwater environments.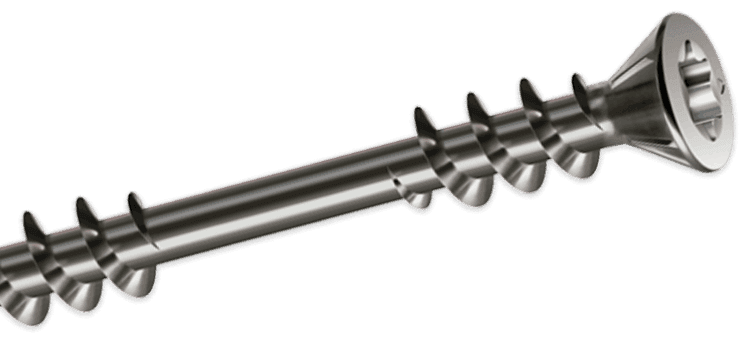 Stainless Steel
304 stainless steel fasteners provide code- compliant use in ground-contact, pressure-treated, and fire-retardant-treated lumber in general and coastal construction projects. They're well-suited for use with cedar and redwood decking.
Refer to FRT manufacturer for recommendations on fastener coatings into FRT lumber.
NOTE: SPAX® recommends stainless steel for cedar & redwood applications.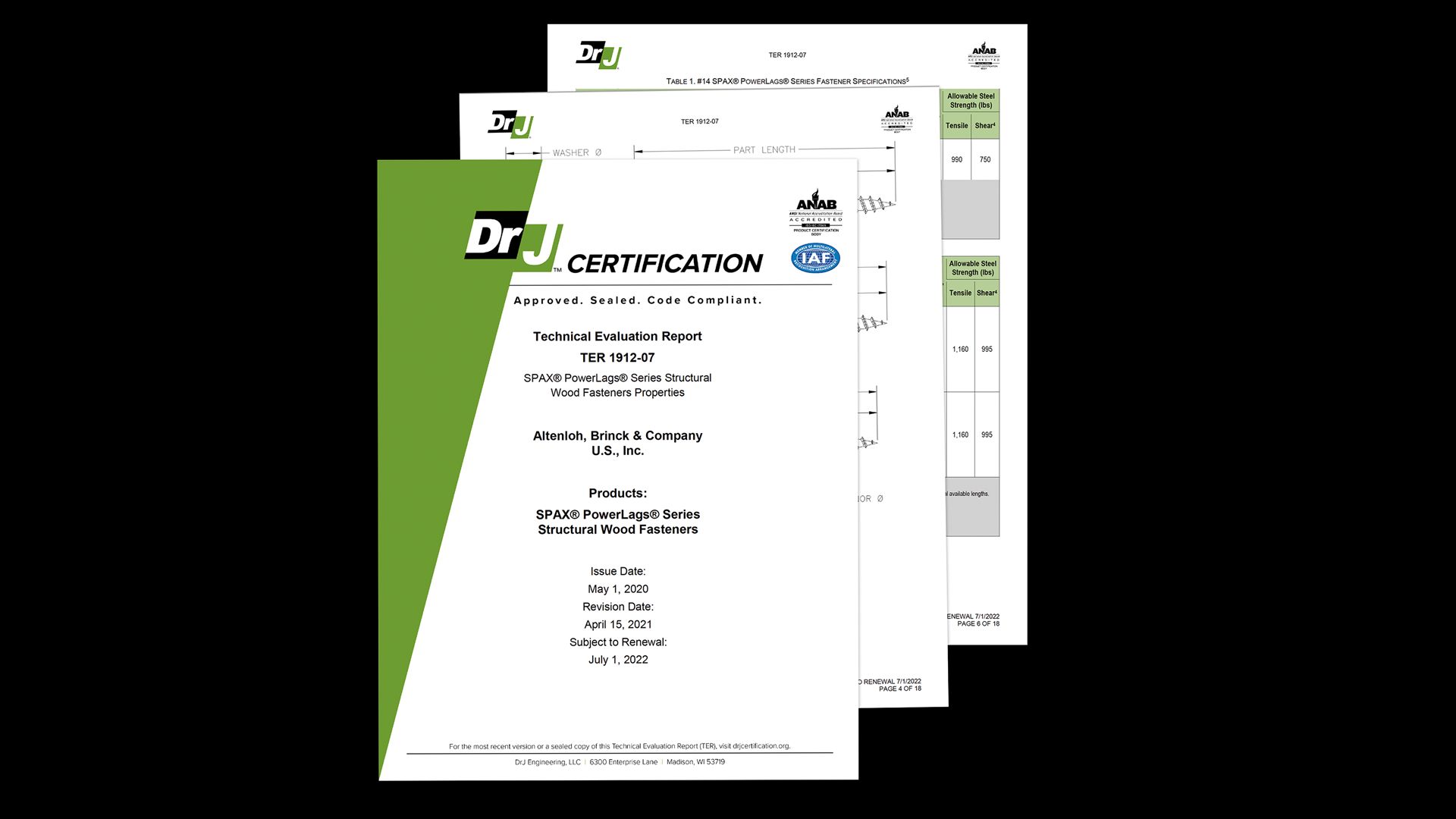 SPAX® POWERLAGS® HIGH PERFORMANCE
SPAX offer the largest selection of code-recognized structural wood-to-wood fasteners in the industry.
SPAX® POWERLAGS® FASTENERS
SMART ALTERNATIVE FOR THE CONVENTIONAL LAG
High Performance. High Value.

The largest selection of code-recognized structural wood-to-wood fasteners in the industry!
We've Got You Covered
Find the right screw or fastener for your next job with the largest variety of diameters, lengths and head styles in the industry.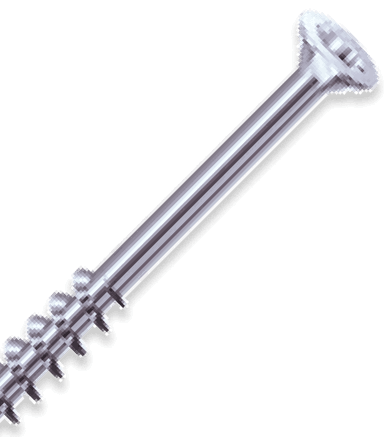 Request a Sample Pack
Examine our products up close before you buy. Just locate a SPAX seller near you or order online today.