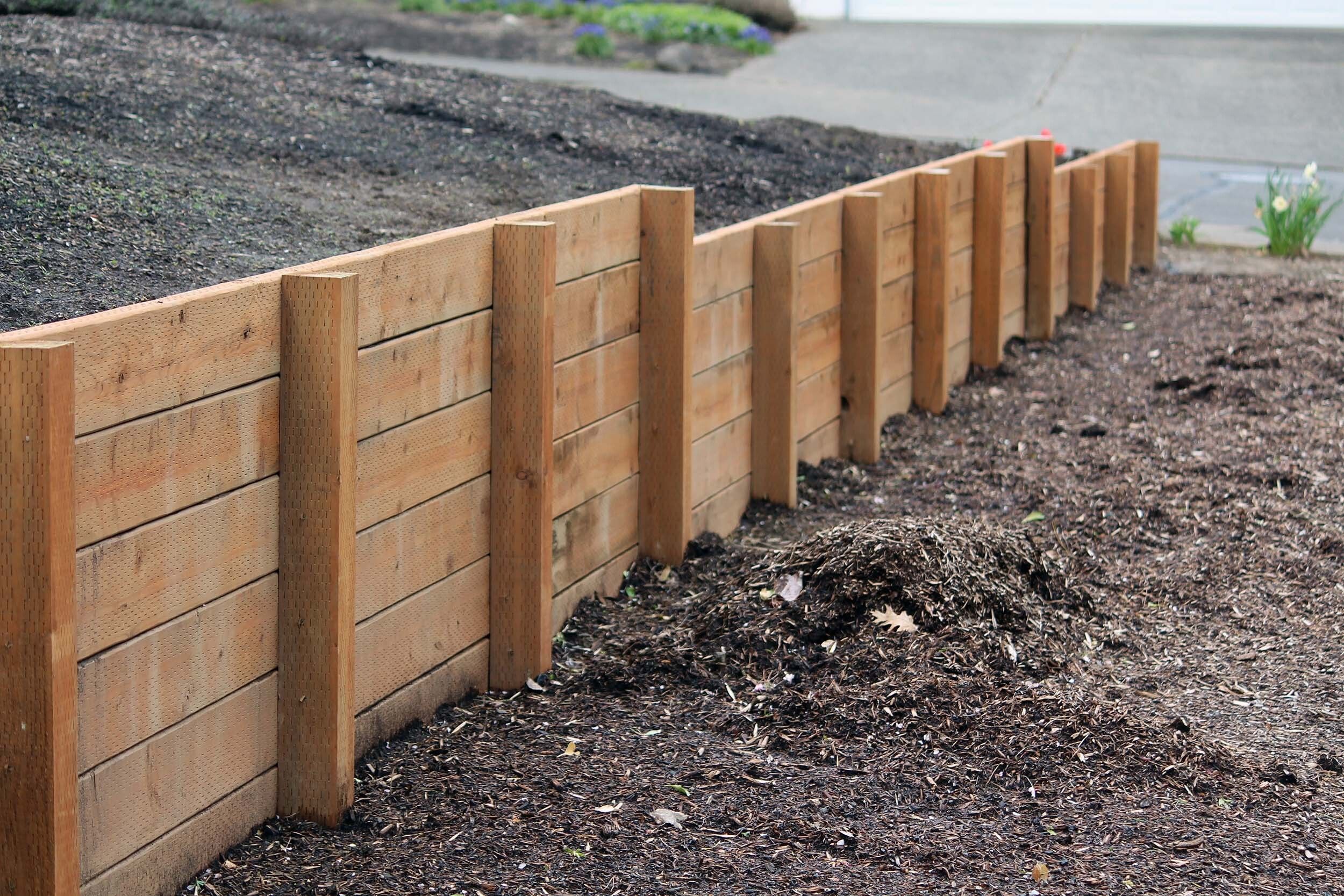 Exterior
Retaining Wall Application
RETAINING WALLS TIMBER Screws & Fasteners
Building a timber retaining wall? Choose SPAX® Fasteners for unbeatable strength and durability!
SPAX Factor™
SPAX® Delivers the Highest Structural Values in the Industry

Stability, Erosion Control, and Aesthetics Combined
Building a retaining wall can be just the right project for defining a particular area in the landscaping or gaining some additional yard space. Retaining walls provide structural stability, erosion control, and land use optimization, while also offering aesthetic and functional benefits to a variety of projects. Wood retaining walls come in all shapes and sizes, but the most common type of retaining wall is made from 4x4 or 6x6 posts stacked and fastened together. Another popular style is a post and panel style where 4x or 6x material are used as posts and 2x material are attached horizontally to create the retainer wall assembly.


We've Got You Covered
A low height wood retaining wall is something the standard homeowner can tackle with the correct material purchased from your local retailer or lumberyard. SPAX® offers a full line of structural lags, like our 5/16" washer head PowerLags®, that can be used in fastening the retaining wall together. In additional to our PowerLags®, our flat head #10 or #14 screws can be used to fasten the 2X material to the vertical posts in post and panel style retaining walls. Retaining walls resist soil and are structural.
It's recommended that you contact your local building official to see is there are any height regulations needed before a structural engineer is required. Build your retaining wall with confidence knowing that SPAX structural lags are third-party tested, and our High Corrosion Resistance (HCR®) coating will last as long as your project!

Things to Consider When Building a Retaining Wall


Obtain necessary permits
Before starting any construction project, check with your local building department to determine if you need permits or approvals for building a retaining wall. Compliance with local regulations is essential.


Plan and design
Determine the location, dimensions, and purpose of your retaining wall. Consider factors such as soil conditions, drainage, and the height of the wall. Sketch out your design and calculate the materials you'll need.


Prepare the site
Clear the area where the retaining wall will be constructed. Remove any vegetation, rocks, or debris. Level the ground and mark the wall's outline using stakes and string.


Excavate and level the trench
Dig a trench along the marked outline of the wall. The trench should be wider than the width of the timbers and deep enough to accommodate a gravel base and the first row of timbers. Use a level to ensure the trench is even.


Install the base and drainage
Add a layer of gravel to the trench as a base. This helps with drainage and prevents water accumulation behind the wall. Place a perforated drainage pipe at the base of the trench and cover it with additional gravel.


Install the first row
Place the first row of timbers in the trench, aligning them horizontally and vertically. Use a level to ensure they are straight and even. Connect the timbers using screws or nails.


Continue building
Add subsequent rows of timbers, staggering the joints for stability. Secure each row to the one below using screws or nails. Use a level to check the alignment regularly.


Backfill and compact
Fill the space behind the wall with soil, compacting it in layers as you go. This helps provide stability and prevents soil erosion. Compact the soil using a hand tamper or a rented plate compactor.


Finishing touches
Add topsoil and sod or plantings to the top of the wall. Consider installing a drainage pipe or weep holes in the wall to allow for water drainage.
Remember, it's important to consult with a professional or structural engineer if you're building a tall or complex retaining wall to ensure it's designed properly and meets safety requirements.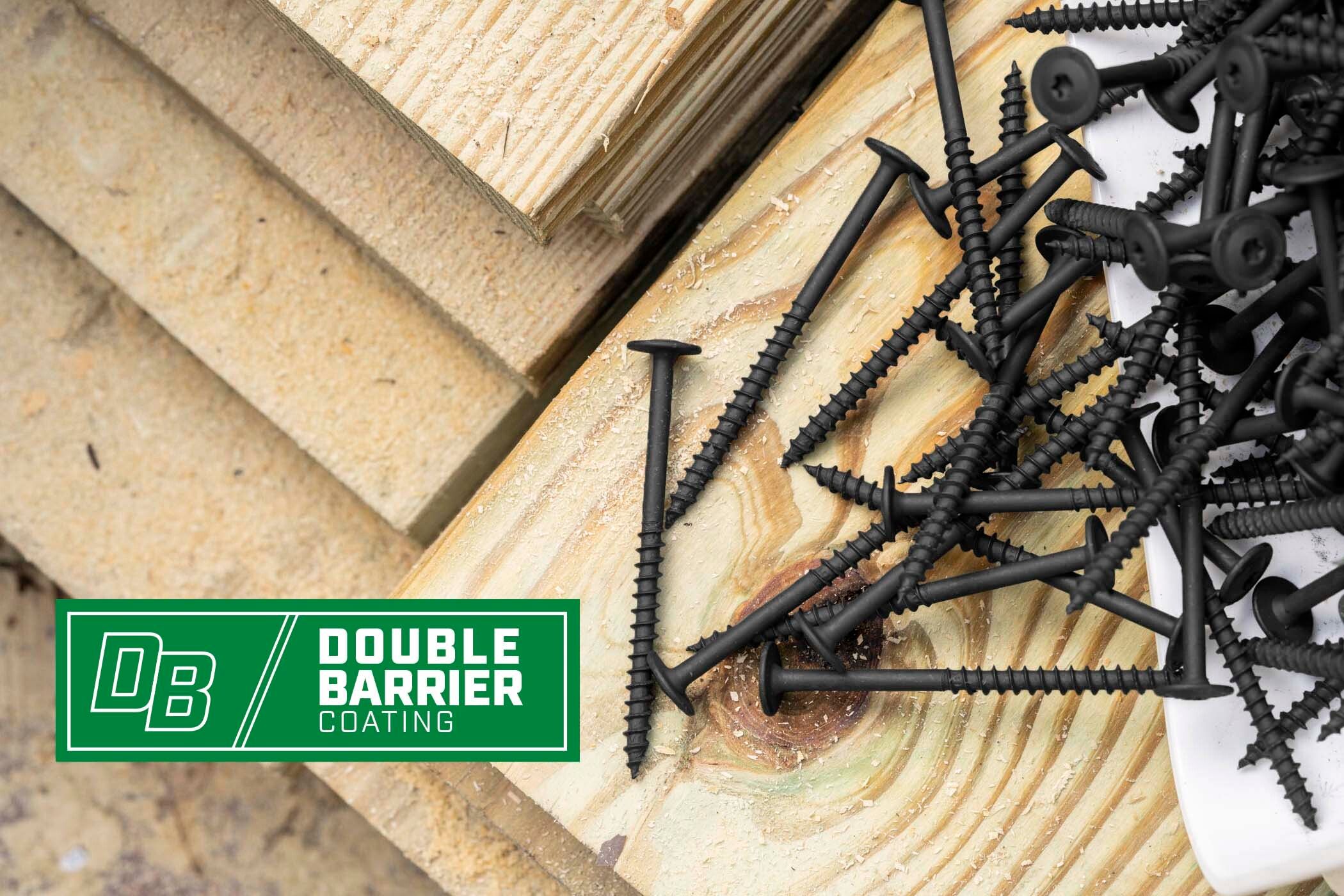 2X the Protection
Our Double Barrier Coating
Our HCR® (High Corrosion Resistance) double-barrier coatings offer superior protection with a double barrier. First plated with a zinc base coat and finished with a durable top coat, they're engineered to hold up to the harshest conditions. Tested and recognized for use in ground contact pressure treated lumber for exterior, freshwater general construction applications (e.g., AWPA UC1-UC4A, UCFA).
DID YOU KNOW?
Some competitors don't actually test their coatings. They rely on data from their paint company before it makes it onto their screws.
Exterior Treated Lumber Approved Fastener Coatings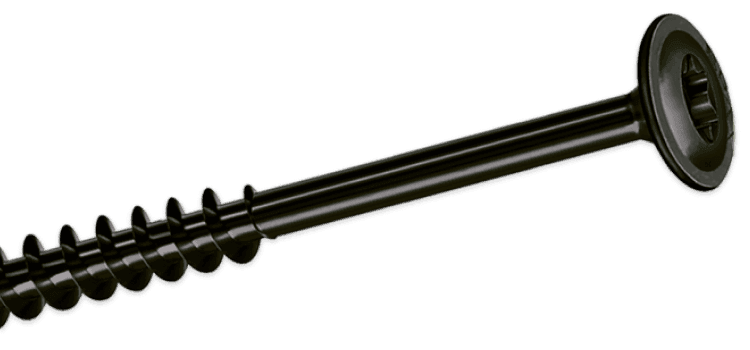 HCR®
HCR is a dual-barrier coating system designed to extend the longevity of SPAX® fasteners in ground-contact, treated lumber and exterior freshwater applications. Plated with a zinc base coat and finished with a durable top coat, they are engineered to withstand the toughest conditions.
NOTE: HCR® coating comes in black, white, and yellow.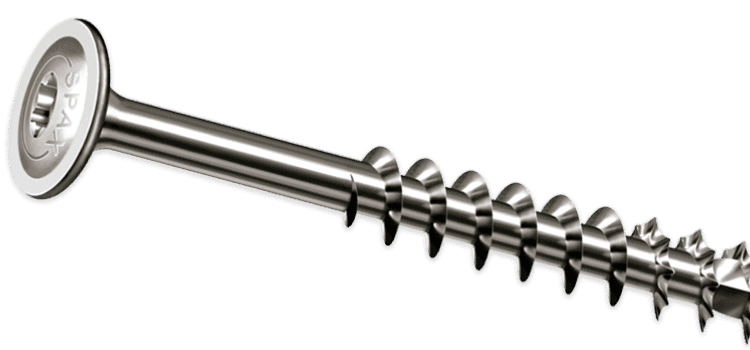 HCR-X™
HCR-X is a SPAX-developed, proprietary, dual- barrier coating system with superior corrosion protection against red rust, designed for use in both treated lumber and freshwater environments.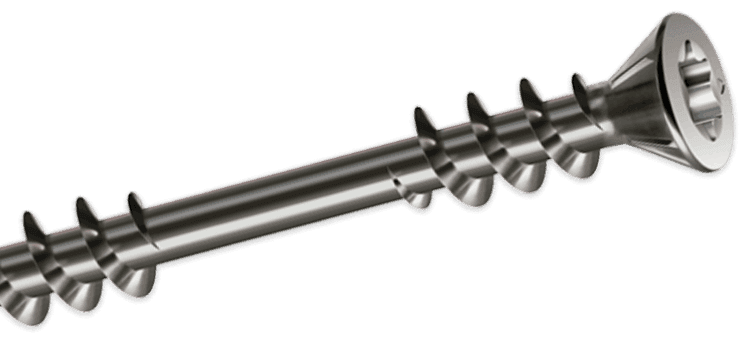 Stainless Steel
304 stainless steel fasteners provide code- compliant use in ground-contact, pressure-treated, and fire-retardant-treated lumber in general and coastal construction projects. They're well-suited for use with cedar and redwood decking.
Refer to FRT manufacturer for recommendations on fastener coatings into FRT lumber.
NOTE: SPAX® recommends stainless steel for cedar & redwood applications.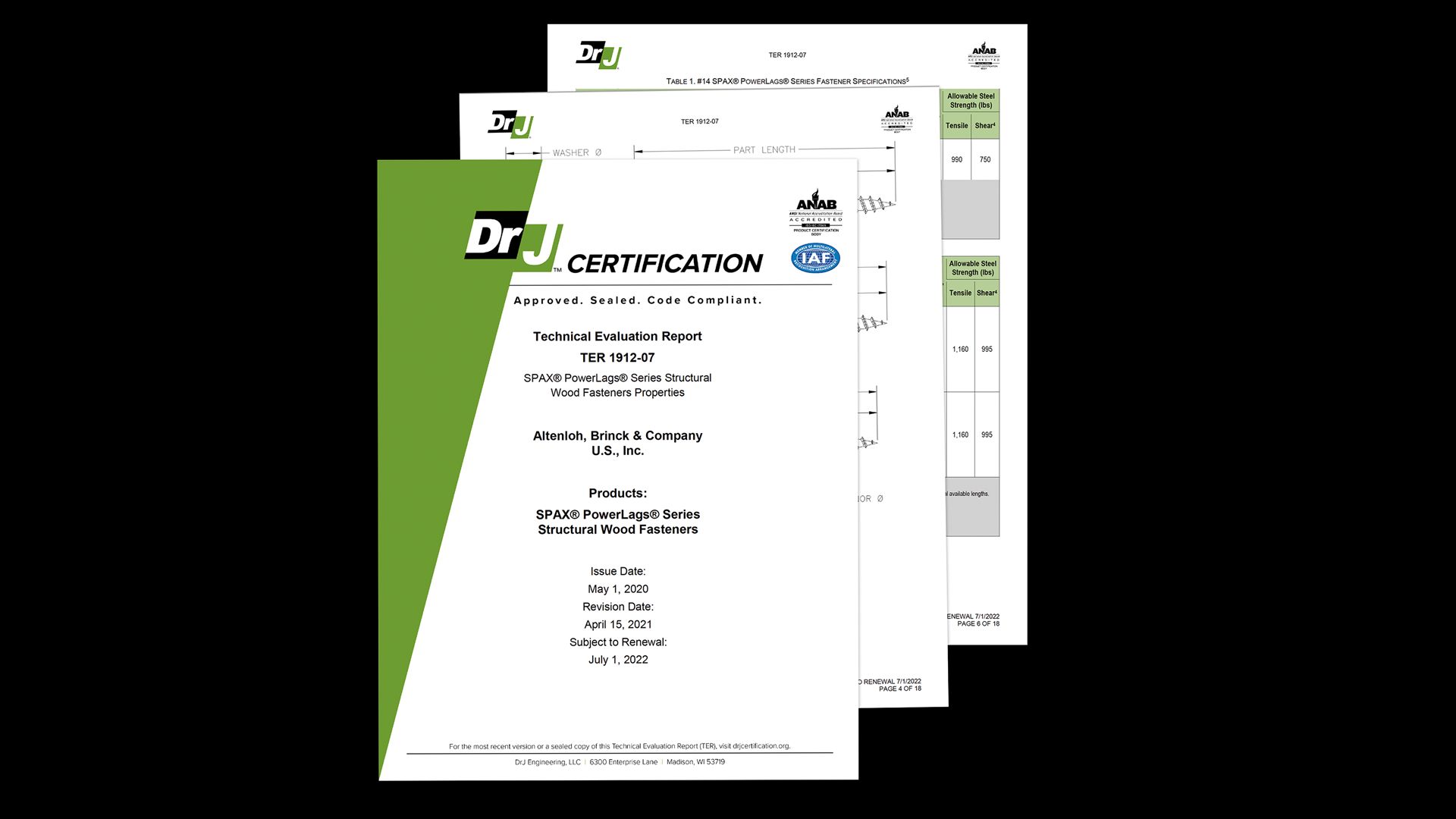 SPAX® POWERLAGS® HIGH PERFORMANCE
SPAX offer the largest selection of code-recognized structural wood-to-wood fasteners in the industry.
SPAX® POWERLAGS® FASTENERS
SMART ALTERNATIVE FOR THE CONVENTIONAL LAG
High Performance. High Value.

The largest selection of code-recognized structural wood-to-wood fasteners in the industry!
We've Got You Covered
Find the right screw or fastener for your next job with the largest variety of diameters, lengths and head styles in the industry.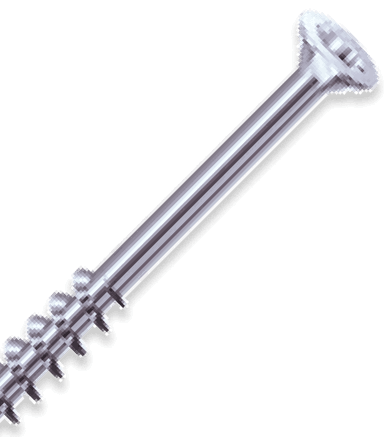 Request a Sample Pack
Examine our products up close before you buy. Just locate a SPAX seller near you or order online today.