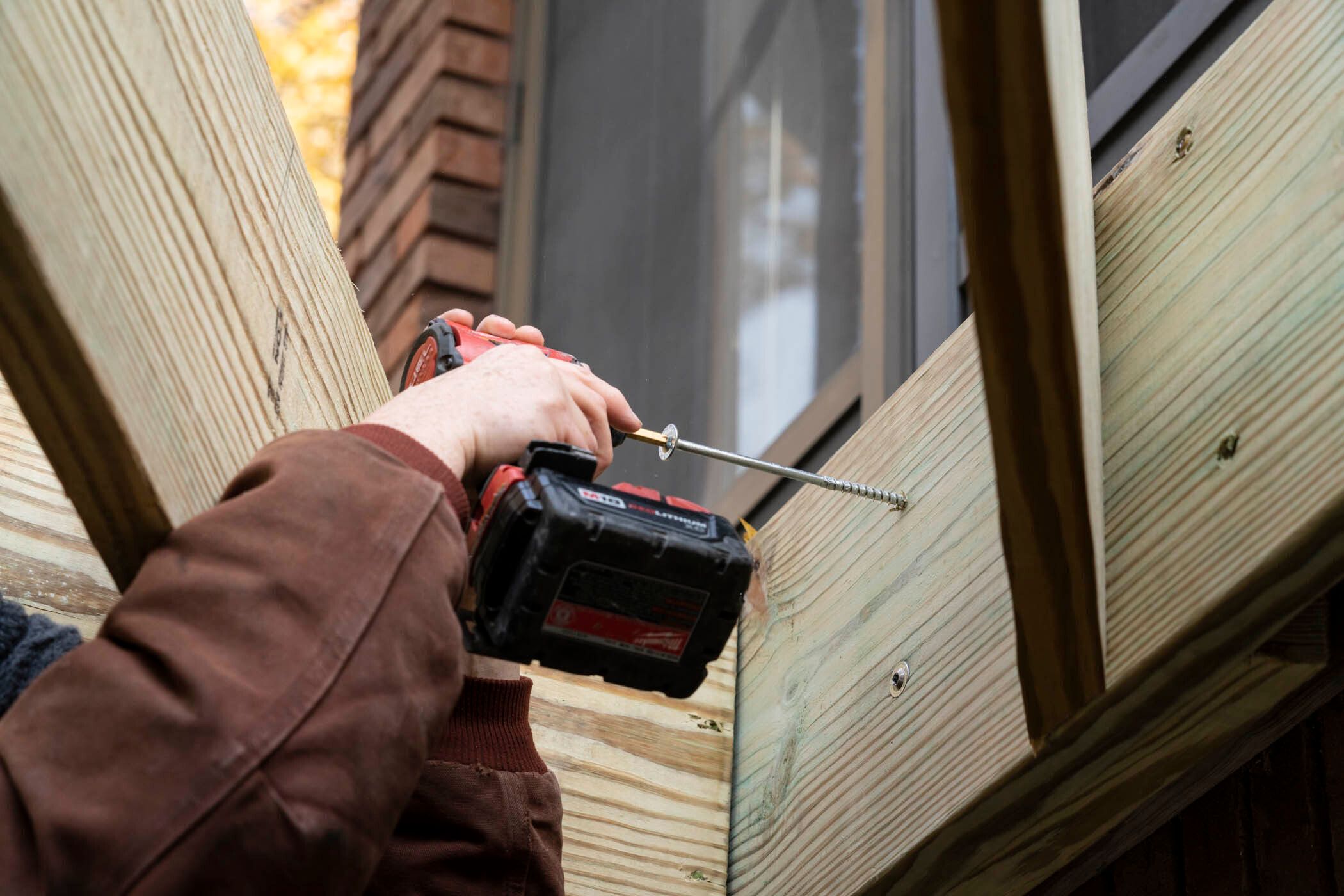 No Pre-Drilling: Save Time, Reduce Effort, Drive Strength On Your Job
The ability to skip pre-drilling saves you time and hassle on your job site—especially in wood-to-wood applications like framing and deck installations. According to one SPAX® user, eliminating pre-drilling saved up to three hours on his outdoor project—allowing him to move on to the new job faster. All SPAX Engineered Fasteners are built with your job performance in mind—and require zero pre-drilling in most materials.
SAVE TIME WITH ZERO PRE-DRILLING
Modern problems require modern solutions. We've seen a dramatic increase in demand for new outdoor living and home remodeling projects, especially since the lockdown in 2020. That's great news for pros, but what happens when requests outpace your capacity for getting jobs done?
SPAX Engineered Fasteners help you save hours on redundant work—like drilling holes for your screws. It's a waste of time. That's why SPAX is engineered to help you perform at your best.
For instance, 5/16" SPAX PowerLags® offer the maximum driver and bit engagement and require zero pre-drilling in wood-to-wood applications. Skip unnecessary steps in your project and focus on building better with our help.
ELIMINATE PRE-DRILLING TO REDUCE EFFORT
The right tools for the job can significantly reduce the labor of you and your entire team. SPAX Engineered Fasteners help contractors work smarter, not harder. Here are some quick and easy decisions you can make to choose greater efficiency for you and your crew on every job.
STRUCTURAL SCREWS VS. LAG BOLTS
Let's start with one of the first parts of the deck: the ledger board. Choosing no pre-drill structural screws (aka, SPAX PowerLags) can help streamline installation. There are a few major differences between PowerLags and traditional lag bolts.
Size: Traditional lag bolts are ½" diameter, whereas modern structural screws are 5/16" for the attachment of ledger boards
Drive Type: Traditional lag bolts often require an added washer which may use a hex head.
Installation: Traditional lag bolts require pre-drilling twice—once for the threads and once for the upper shaft to seat—but modern structural screws can virtually eliminate the need for pre-drilling with patented threads and tip designs that bore the hole while drilling. And remember, when using hex head structural wood screws, make sure to hand-drive your fastener instead of using an impact driver.
IMPROVE DRIVE STRENGTH
SPAX Engineered Fasteners provide power without creating more problems. Our fasteners reduce board splitting because of our patented thread serrations and unique 4CUT Point while also offering the zero pre-drilling factor. With this value, you can leave your worries behind about splitting and breaking boards.
Also, SPAX Multi-Purpose Engineered Fasteners drive strength in every connection by ​​reducing driving torque to prolong the battery life of power tools. Drive with confidence through wood, sheet metal, plastic, and treated lumber (fasteners work with concrete and masonry, too but require pre-drilling).
Additionally, SPAX PowerLags require 40% less torque than other lags on the market—all without the need to pre-drill your pilot holes.
Make sure your tools are always charged and ready to go to get the most power and benefit from your fasteners.
American-made, rigorously inspected, built for strength
NO PRE-DRILLING
Thanks to our proprietary 4CUT™ POINT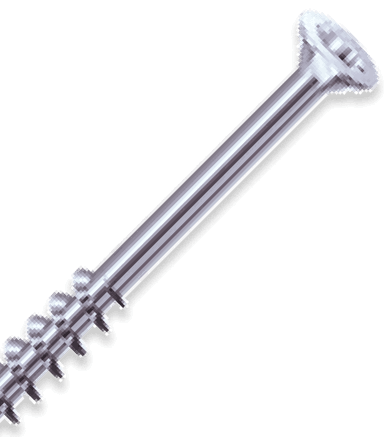 Request a Sample Pack
Examine our products up close before you buy. Just locate a SPAX seller near you or order online today.