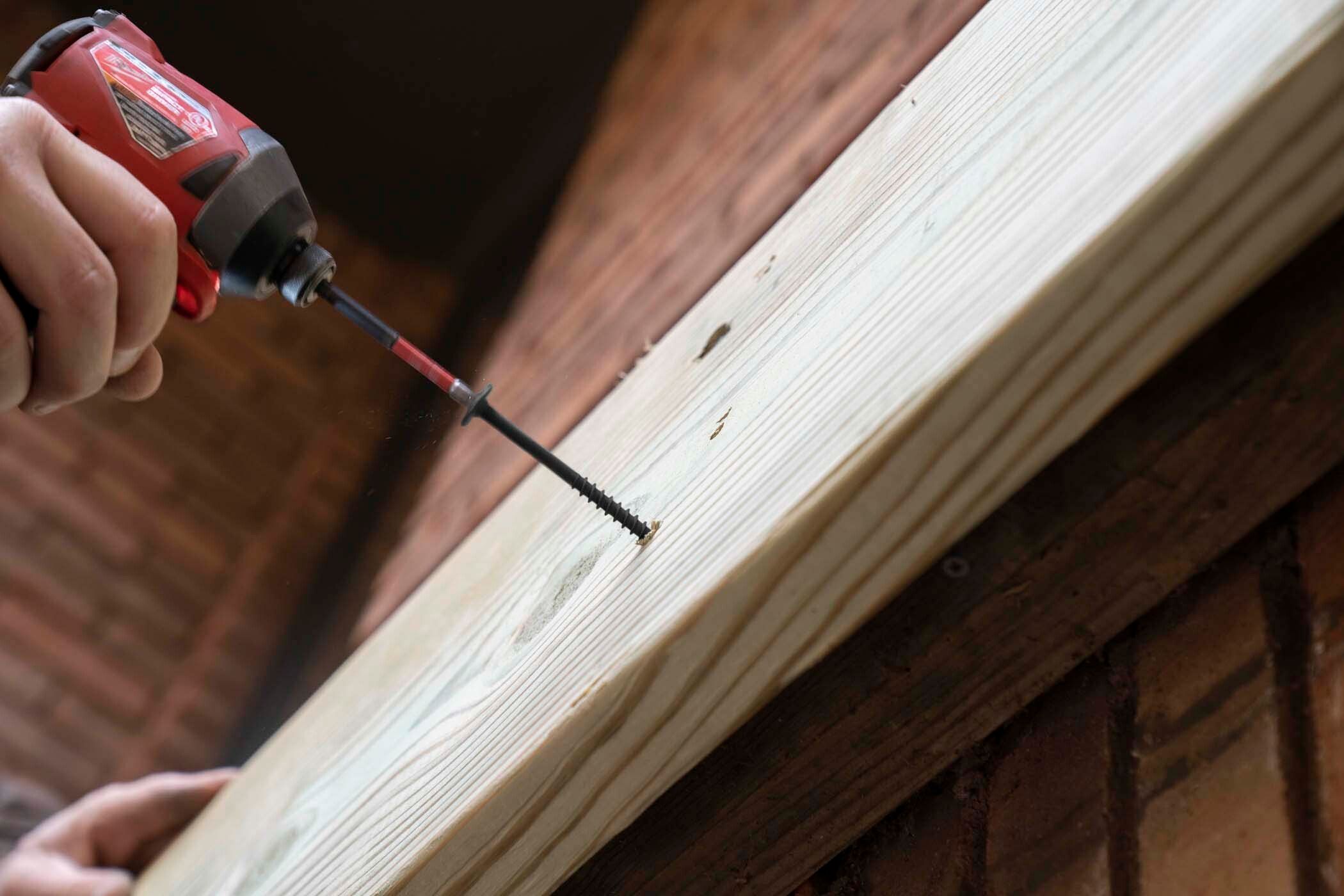 The Best Structural Screws for Ledger Board Installation
If you're looking for high-strength ledger board screws that offer quick and efficient installation for your next deck project, then it's time to ditch conventional lags. SPAX® 5/16" PowerLags® are German-engineered and American-made, professional-grade ledger board fasteners that hold stronger and install faster, making for some of the strongest, code-recognized deck ledger attachments you can build.
BEST STRUCTURAL SCREWS FOR DECK LEDGER INSTALLATION
Up to 50% Fewer Fasteners
LEDGER BOARD SCREWS YOU CAN COUNT ON
An ideal and approved replacement for conventional half-inch lag screws for ledger board installations, SPAX® PowerLags® are the choice of contractors who put quality first. SPAX-engineered deck ledger fasteners are a standout among structural lag screws, offering:
Immediate biting, tighter gripping and less stripping for superior ledger screw performance
Highest structural values in the industry
Heat treatment for Grade 5 durability to increase hardness and resist breaking
SPEED AND STRENGTH: SETTING THE BAR ON STRUCTURAL SCREWS
For faster deck installations and superior ledger fastening power, SPAX PowerLags save time without sacrificing strength:
They don't require pre-drilling in wood for 5/16-inch structural screws.
SPAX deck ledger board screws include patented thread serrations that require up to 40% less driving torque.
Built-on washer heads reduce the number of steps required to fasten ledger boards.
SPAX deck ledger screws also feature true imperial sizing. If you buy a box of 5/16-inch structural screws, that's the size you'll actually get—not the ¼ inch of some other manufacturers' ledger board fasteners. And their built-on washer head design eliminates the need for and extra cost of a separate washer.
INDUSTRY-LEADING T-STAR DECK LEDGER SCREWS
Set the bar higher for your next deck project with SPAX T-Star Washer Head PowerLag ledger board screws. They have unmatched withdrawal values and a low-profile, large-diameter head profile to provide the highest head pull-through values in the industry. And their deep T-Star drive provides extra bit engagement to reduce stripping without requiring a "special" driver.
Engineered with HCR® high-corrosion-resistant, double-barrier coating, T-Star washer head deck ledger screws will hold up under the harshest conditions.
No matter the size of your deck project, SPAX structural screws come in job-ready sizing, available in bulk pails or in project-friendly package quantities, bit included.
INDEPENDENTLY TESTED, PERFORMANCE PROVEN
When it comes to deck ledger bolts, SPAX 5/16-inch structural deck screws meet the mark, having undergone stringent independent testing and approval by DrJ Technical Evaluation Reports (TER No. 1711-01 and Deck Ledger Attachment and TER No. 1802-03). They are rated for sawn lumber, treated lumber and engineered wood deck assemblies.
In fact, every SPAX PowerLag box contains a copy of DrJ Technical Evaluation Report 1711-01 to provide contractors a detailed summary of the appropriate deck ledger screw applications. SPAX PowerLags meet ICC AC257 acceptance criteria for all exterior coated screws.
SPAX has made it easy for building inspectors to ensure code compliance by including a fastener length stamp on the head of each and every lag.
BUY LESS, DO MORE
SPAX offers contractors the widest deck ledger fastener spacing in the industry — 16 inches on center for a 20-ft. ledger rather than the usual 12. That 70% wider spacing across the deck ledger board means you save on materials, potentially reducing the amount of ledger board fasteners you'll need by half when compared to other structural screws on the market. Wondering how many ledger screws you need to do the job? Check out our deck ledger fastener calculator online.
With ledger screws that reduce labor and material usage, you can move onto your next job more quickly. Learn more about deck ledger fastener applications for SPAX PowerLags in this short video. Or order a sample pack of our industry-leading engineered fasteners.
SPAX Factor™
SPAX® Delivers the Highest Structural Values in the Industry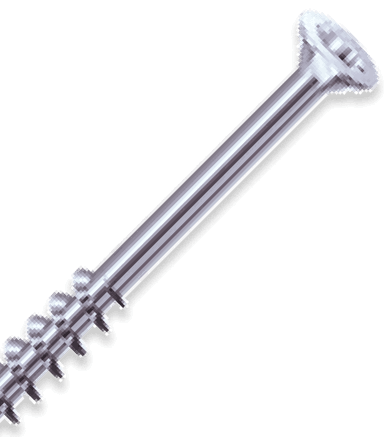 Request a Sample Pack
Examine our products up close before you buy. Just locate a SPAX seller near you or order online today.